As new Covid variant spreads, this time Scottish Government must take experts seriously – Jackie Baillie
Covid vaccinations should be extended to people over 50, free testing must be reintroduced, and health and social care workers need more personal protective equipment (PPE)
In last week's heatwave, you couldn't help noticing how some people were falling like flies, but not because of the soaring temperatures. Whether Edinburgh Festival-goers, work colleagues or family members, an increasing number of people appear to have caught Covid again.
The number of cases in Scotland has been increasing since July. Increased Covid traces have been found in wastewater. Unsurprisingly Edinburgh was the UK's worst Covid hotspot during the festival. But it's hard to track its progress as there is so little community testing since lateral flow tests stopped being available for free. There is no evidence so far that Pirola is more harmful than previous variants but we do not know what the next twist is in this saga.
Some people will have been digging into the back of the cupboard for their stockpiles of tests, but it's probably better to get fresh supplies. The trouble is that some might not be able to afford them. It can cost £1.95 per test.
Experts like Professor Rowland Kao, from the University of Edinburgh, have highlighted how important it is to track the virus's spread, expressing concern about test affordability. Donald MacAskill, chief executive of private care-home body Scottish Care, says it's becoming increasingly clear the previous testing regime for social care and health settings should return. He's also highlighted the need for more PPE in care homes, joining calls for urgent action from the Scottish Government and for a vaccination programme for the over-50s to meet the challenge of Pirola.
At the beginning of the pandemic, we failed to act on expert warnings. Here we have clear recommendations from experts around testing and vaccination which, if we act on now, will prevent bigger problems as winter looms. The government should do more than consider action, it should be outlining what action it will take.
Public Health Scotland has brought forward winter vaccinations for those at risk of becoming seriously ill from flu and Covid, such as people in care homes, tje over-75s, and those with weakened immune systems. Unfortunately, there is evidence of Covid outbreaks in care homes before the vaccinations have commenced and errors made by one health board in the ordering of vaccines for their residents, for which the Cabinet Secretary has apologised.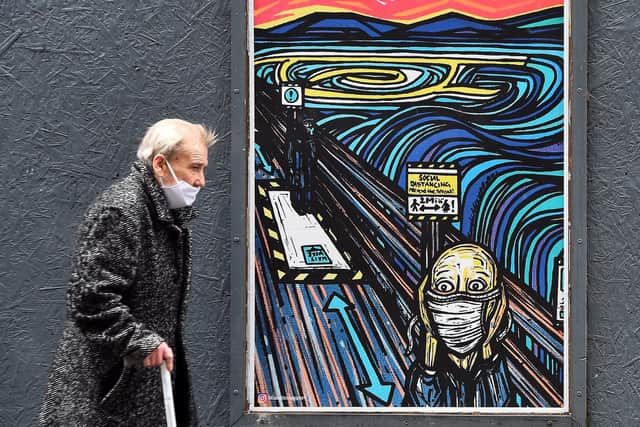 We would all rather forget the horror of the pandemic but we cannot ignore the fact that Covid remains a public health concern, particularly among the immunocompromised. Experts are telling us action needs to be taken to extend Covid vaccinations to those over 50, re-introduce free testing, and provide access to PPE to keep health and social care workers safe.
The SNP government must listen to the experts and act. We know the cost of being slow to act and we must learn the lessons from previous Covid surges. With case numbers rising, the time to act is now. We cannot allow SNP inaction on Covid to leave us exposed again.
Jackie Baillie is MSP for Dumbarton, Scottish Labour's deputy leader and her party's spokesperson for health
Comments
 0 comments
Want to join the conversation? Please or to comment on this article.