Are cynical social media influencers exploiting the backlash against online abuse to deflect scrutiny? – Laura Waddell
Gossip is old news. Shakespeare, in fact, was among the first to commit the word to print, his characters frequently getting the wrong end of tittle tattle to both comic and tragic outcome.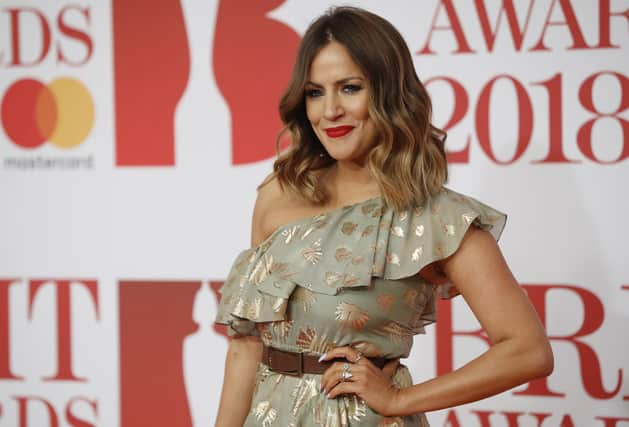 I have long suspected that while social media incentivises conflict, tempting otherwise good people to forget the impact hastily written words can have, sexist and phobic abuse online is just written evidence of a centuries-old social problem.
Beauty writer Sali Hughes recently made a documentary for Radio 4 exploring the impact of targeted harassment, some disturbingly obsessive; when Caroline Flack died by suicide in February, it sparked a national conversation about vitriolic media scrutiny combined with relentless online nastiness, something she'd spoken out about.
However, not all discussion about those in the public eye is abuse. Some is undeniably malicious, and persistent. But there is also old-fashioned indiscretion. As once your grandmother might casually comment on, say, Cilla Black, in the privacy of her living room while watching Saturday night TV, such chat increasingly take place online. Surprise, surprise: these passing remarks are not always very nice.
'Hidden ads'
Of course, it's often women who are picked apart, scrutinised for anything they do publicly. That it is largely women who post on gossip sites too doesn't diminish this. The old tools of patriarchy in keeping women in check by policing their behaviour have never been put back in the toolbox.
But I wonder: seperate from abuse, does gossip in the era of online celebrity ever serve a constructive purpose? Are these forums ways to question the output of Twitter, Instagram, and Youtube stars without suffering a social media pile-on from fans?
But in crafting themselves as a sort of product, leveraging personal brand for monetary gain and cultural capital, isn't it inevitable influencers will receive public reviews, just as any other consumer product does? Publishers and writers have to take responsibility for what they put out into the world; consumers negatively review music and films. Social media stars are also publishers, pumping out information. Where is the responsibility and oversight?
As I looked through some gossip sites, like Tattle and Reddit's Blogsnark, I wondered if there is some sort of community function being performed. Who has the power in these situations? Forum users, even collectively, don't wield the cultural sway of the object of their attention. Rather, it's the influence social stars have on others, and dubious claims about health and well-being, that they often take umbrage with.
Stalkerish remarks and valid criticism
There were threads about frequent posters with big follower counts, some familiar as chronic oversharers of personal lives, ailments, and what their kids are up to, who have explicitly asked their audiences for money, through donations to crowdfunders or 'tip jar' Patreons.
Some of what I saw was clearly targeted, nasty, and stalkerish, and there is no excuse for abuse. But among the gossip was valid criticism, pointing out inconsistencies, unnoticed by online followers who lend support to what seems on the surface a good cause. What if these people are being had?
One thread was about an activist who makes their living through media appearances, self-branding as representative of the poor. They do indeed seem to have suffered terrible temporary hardship some years ago, but their own extensive social media output reveals a level of comfort and house filled with fancy belongings that I couldn't stretch to.
Followers frequently offer money to help out, despite struggling to get by themselves in some instances. But the problem is, questioning someone on their lifestyle fuels the old harmful stereotype about benefits and flatscreen TV. Do some influencers profit from taking up identities that are too awkward to question?
The subject of doubt
In another thread was a character who cycles through social causes, identities, and illnesses. A pattern has emerged of promoting themselves as a sort of spokesperson for each thing, gaining a new wave of followers, dropping it and moving on to something else. But gossip forum screenshots reveal contradictions in the tales of woe. They appear to be siphoning off sympathy for social causes to grow their own profile. Even if a social issue doesn't impact them personally, like racism, they hone in on any pushback their own online campaigning has gotten, rather than boosting the people already working in that area.
Earlier in the year, one of these people cropped up in an article on Long Covid, shared widely by people looking for answers. They acknowledged they hadn't been tested, but could speak at length about symptoms. The reporter, a seemingly well-respected journalist, took them at their word. It seems irresponsible to me, while Covid misinformation abounds and we are still learning its impact on the body, to interview someone without a confirmed diagnosis, but in fact, the subject of doubt was woven into the piece: how difficult it is for people with long-term, little-understood illnesses when others doubt. This is true. Doubt has been used to undermine the poor and ill for centuries, and to justify the bad treatment of vulnerable people.
But what if identity scammer influencers know this, and use the taboo of asking questions about sensitive issues as a shield to deflect close scrutiny, knowing anyone who publicly doubts would come across as a monster, all the while garnering online following, media appearances and money? That would be very manipulative and cynical indeed.
A message from the Editor:
Thank you for reading this article. We're more reliant on your support than ever as the shift in consumer habits brought about by coronavirus impacts our advertisers.
If you haven't already, please consider supporting our trusted, fact-checked journalism by taking out a digital subscription.
Comments
 0 comments
Want to join the conversation? Please or to comment on this article.