Approach learning with an open mind - Shona Littlejohn
2020 was such a challenging year for everyone with the pandemic impacting health and economies across the world. But alongside that, as we all focused in on looking after ourselves, there has been a renewed interest in learning.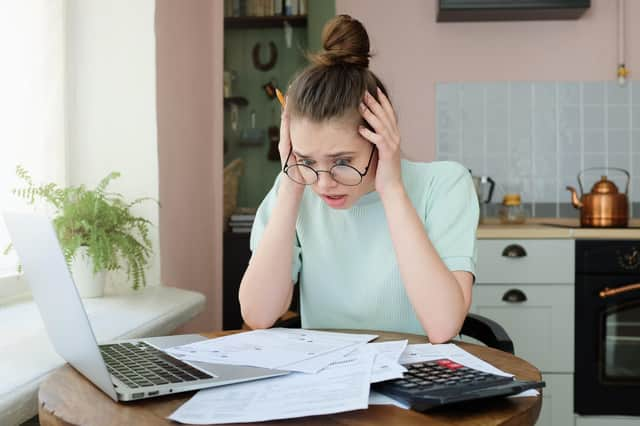 The OU offers a wealth of online resources that support wellbeing and development, and everyone can access them for free
Free on-line courses have seen huge increases in enrolments with over two million visitors to The Open University's global learning platform, OpenLearn, and over half a million visitors in Scotland.
The impact of The Open University's formal teaching and learning activity on our graduates' personal development is well documented. One example is a survey of our graduates last year which highlighted that 92% identify improvements across a wide range of general skills following their study with the OU, including problem-solving, giving presentations, literacy and communications. On a personal level, 86% felt that OU study had led to an improvement in their wellbeing, giving them increased confidence, self-esteem and general quality of life.
But even if you are not formally studying with the OU in Scotland, we offer a wealth of resources that support your wellbeing and development, and everyone can access them for free.
Shona Littlejohn is Depute Director for Student Experience & Widening Access at The Open University in Scotland.
As we start the year with so many things we would normally do still off limits, there's a wide range of free online courses, short articles, quizzes and animations to help you move forward into 2021.
You can learn something new, develop your skills or even advance your career prospects. I have selected some highlights covering skills, finances, health and wellbeing. Our motto on the OpenLearn site is 'Dive in and Start Learning'. I really can't recommend that approach enough.
OpenLearn has developed a collection of resources to help build up skills for work. From leadership to interpersonal skills, from languages to cyber skills, many people are turning to these resources as we face a changing jobs market.
Our employability hub brings together courses which focus on core skills which employers often say are missing from many job applicants. Often referred as 'soft skills', these cover areas such as networking and communication, leadership and following, plus coaching and mentoring.
One of our top five OpenLearn courses in Scotland is 'MoneySavingExpert's (MSE) Academy of Money'. We joined forces with MoneySavingExpert to produce this new course in 2020 to support people with the skills and knowledge to master their finances. The six short sections include introductory videos by MoneySavingExpert's founder Martin Lewis and covers making good spending decisions, budgeting and taxation, borrowing money, understanding mortgages, saving and investing, and planning for retirement.
'The science of nutrition and healthy eating' is another one of the most popular OpenLearn courses in Scotland, very topical at this time of the year as we are all making new year resolutions.
The course includes understanding how different foods are broken down to allow their absorption, and what each food group does in the body for metabolism.
It explores whether we really are what we eat, how we can know what's in our food, and how to make it easier to follow a healthy eating plan.
Mental health and wellbeing
A collection of free mental health tips and resources was created on OpenLearn to help people with stress and anxiety resulting from the pandemic, and the course 'Making sense of mental health problems' is in the top 20 most popular OpenLearn courses in Scotland.
The collection contains tips for relaxing during difficult times, how to deal with panic attacks, how to know if you have a mental health problem, and five reasons why you should care about mindfulness, with a video of comedian Ruby Wax sharing how mindfulness has helped her to manage depression and pain.
If you are interested in formally studying with the OU you can enrol for one module at a time, choosing whether to build up a qualification, such as a certificate, diploma or degree. Apply by 14 January for modules starting in February 2021 at www.openuni.scot.
Shona Littlejohn is Depute Director for Student Experience & Widening Access at The Open University in Scotland.
Want to join the conversation? Please or to comment on this article.