I recall a similar experience aboard a train in Philadelphia 30 years ago, wondering about what ridiculously arcane process meant my ticket had to be punched in several different places in a single inspection.
My impression of the old-fashioned nature of US railroads has been reinforced by several trips before and since.
I was told they were the poor relation of airlines, which most people used to travel any distance.
That many tracks were owned by freight companies, which put their trains ahead of passenger services – and I hear can still be the case.
I have found even some commuter stations don't have platforms, with passengers having to use portable steps placed under doors for boarding and alighting.
I also recall the drama of travelling with our then baby son when we realised the door his pushchair was beside would not be in use at the station at which we were getting off.
Finding the aisle too narrow for the buggy, our kind fellow passengers passed it aloft from hand to hand along the carriage with the boy inside so we could reach the exit door.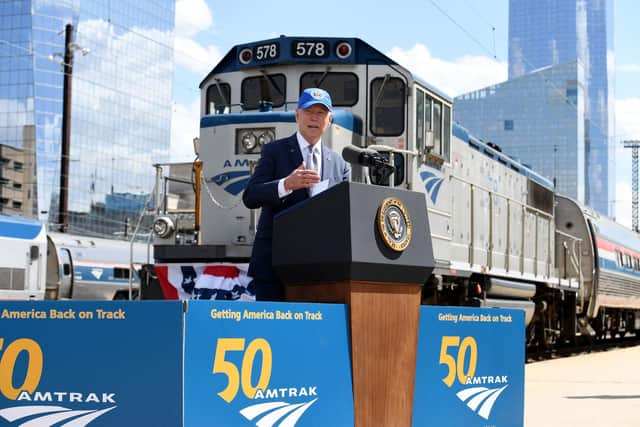 Now, while I have been only an occasional US rail passenger over the years, President Joe Biden has taken so many journeys with the country's state-run operator, he has come to be affectionately known as "Amtrak Joe" – and sees it as the future.
For 36 years, Biden commuted from his home in Delaware to Washington DC while a Senator, and continued using the train while Barack Obama's vice-president.
Biden also planned to travel by rail for his inauguration as president in January, but the plans were cancelled after the storming of the Capitol by Trump supporters.
Alas, security concerns also prevented the new president taking the train to Philadelphia last Friday to mark Amtrak's 50th birthday, where he underlined his determination to support the modernisation and expansion of its network with a multi-billion dollar spending plan.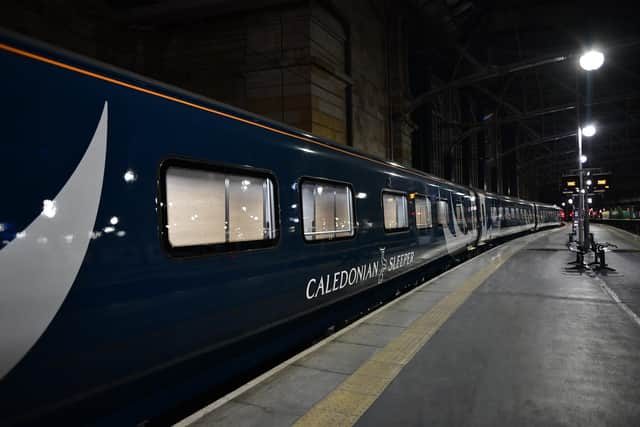 A US leader setting an example by travelling by one of the least polluting and safest forms of transport would be highly significant – especially when their normal modes are at the other end of the emissions scale: an Air Force One Boeing 747 jumbo jet and motorcades of up to 50 vehicles.
The symbolism of travel will be at its height when Biden and other world leaders converge on Glasgow for the Cop26 United Nations climate change summit in November, should it go ahead after a year's delay by the Covid pandemic.
This could be just the opportunity for rail to shine with its green credentials – trains account for only about one per cent of Scottish transport's greenhouse gas emissions per passenger mile compared to 15 per cent for aircraft and 40 per cent for cars.
But a far greater endorsement would be for Amtrak Joe to ride the rails to Cop26 once he's touched down in the UK – perhaps aboard an Avanti West Coast Pendolino, an LNER Azuma, or even the new-look Caledonian Sleeper?
A message from the Editor:
Thank you for reading this article. We're more reliant on your support than ever as the shift in consumer habits brought about by coronavirus impacts our advertisers.
If you haven't already, please consider supporting our trusted, fact-checked journalism by taking out a digital subscription.