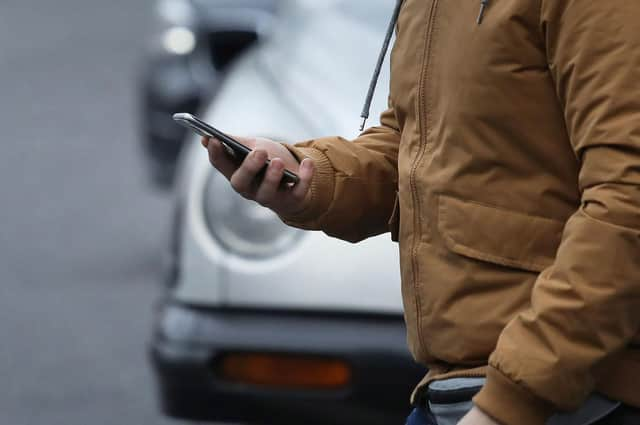 The problem is, the trend shows those who wield considerable power lording it over the little guys. It's now not uncommon to see people of stature threatening to send lawyers after ordinary people who criticise them, detractors who are not in the public eye and with small follower counts of their own, who, if ignored, would scarcely be noticed at all.
Clearly, recourse to private legal action is already weighted towards the wealthy. But when threats to use it are deployed so publicly on social media, it's a signal of just how rich and powerful the individual doing the threatening is. Sometimes, that seems to be the point. It's a flexing of the muscles. It's a way of saying "don't you know who I am?"
In short-tempered public legal threats there's often a smugness, reminding people with fewer resources and lesser social power of their place in their pecking order. Social media makes visible our worst impulses but also offers a platform for cruelty. Once, feudal lords would have the heads of rebels displayed on pikes. Today, legal threats can be made to warn the peasants not to get too cocky.
Having lawyers on speed-dial is the boast of the privileged nerd whose power has gone to their head, the politicians or millionaires or people of public interest who spend too much time contemplating their reflection online. Were they in other industries, where ego can be channelled more straightforwardly through displays of wealth, they might be posting their Yeezy trainers and Cartier watches on Instagram instead.
This week started on a truly grotesque note. Telegraph journalist Allison Pearson threatened a scientist who, choosing words he later withdrew, accused her of "consciously stoking up hatred of and aggression towards NHS workers and others".
In response to his panicked follow-up tweet "I apologise and have deleted tweets", she replied: "You're finished." After putting out a call to her 83,000 followers to find out where this man with 800 followers worked, and sending her fans (surprisingly, they exist) after him, Pearson later tagged his employer into her tweets, claimed he was "inciting hatred against me" and assured him he'd hear from her lawyers.
The exchange was clearly deeply distressing for the man, as he repeatedly offered his apologies, to make a charity donation, and delete his Twitter account. He admitted "to be frank I'm terrified and feeling suicidal. I am thus pleading for your mercy in this" and referenced his "very dependent special needs son". Later, Pearson tweeted his apology was accepted. To this onlooker, it was a very disturbing exchange.
While Pearson has played the pantomime villain for a number of years now, often taking the contrarian position on issues of the day, this was only one particularly nasty example of a kneejerk desire to punish detractors being wielded by those who play a part in public life and letters.
Others who send Twitter legal threats might have a modicum more sense not to revel quite so openly in their power to crush littler people, but it's often lurking there all the same, a little more subtly.
And these people are certainly not above criticism, despite what their ego tells them. Such bullies include elected MPs, whose conduct it is right and healthy for members of the public to scrutinise. We need less "who do you think I am" and more "who do they think they are?"
No matter how reasonable the gist of an individual's words, or how many other people hold the same view, those with a fondness for threatening action can quickly spot if an ill-worded missive has left a crack in its phrasing for the lawyers to squeeze into and blow up.
The threat alone is enough to have the desired chilling effect. What else is vexatious litigation by powerful people but straightforward bullying, or frightening people off scrutinising too closely, simple thuggery?
I imagine some of the figures with lawyers within easy reach – or at least, the threat of libel or defamation action exercised into the muscle memory of their tweeting fingers – have convinced themselves they are in the right ethically, if a statement made against them contains a claim that cannot easily be substantiated.
But putting aside that there would be greater dignity in the most powerful people in the UK rising above criticism by ordinary members of the public, rather than pouncing on them, and holding them up as an example, the power disparity is evident. Indeed, that's the whole point.
Scottish Pen, the charity for freedom of expression, has been campaigning for defamation reform and has been keeping an eye on the Scottish Parliament's draft Defamation and Malicious Publications Bill.
One of the key considerations of their campaign concerns malicious threats of legal action, which is relevant not just to writers but to the general public. Specifically, one thing they call for are mechanisms to discourage "trivial claims that can chill free expression and inundate Scottish courts with 'vanity' cases".
It also speaks to the relationship between power and a desire to control the narrative that, when it suits them, the most litigious social media figures, including millionaires and MPs, can be awfully fond of making a song and dance about their support for freedom of speech.
But do they really care about the nuances of this principle, or do they deploy "my free speech" as another way to dissuade public backlash when saying something controversial? When there is a pattern of attempting to delegitimise any criticism of their words and actions, it speaks less to an interest in freedom of expression and more about control – finding any way to diminish negative judgement by members of the public as unfair, as ineligible, as grounds for legal action, whichever is handiest.
A message from the Editor:
Thank you for reading this article. We're more reliant on your support than ever as the shift in consumer habits brought about by coronavirus impacts our advertisers.
If you haven't already, please consider supporting our trusted, fact-checked journalism by taking out a digital subscription.