Alex Salmond should not be readmitted to SNP after his'creepy' behaviour – Murdo Fraser
While former First Minister Alex Salmond was acquitted of the sex-offence charges against him, his actions fall short of the standards required for those in public life, writes Murdo Fraser.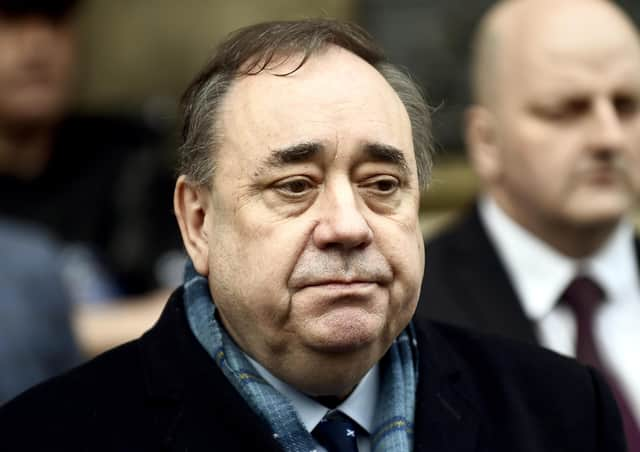 Alex Salmond was cleared of sex-offence charges involving nine women (Picture: Lisa Ferguson)
In the wake of Alex Salmond's acquittal on all charges at his trial last week, his allies in the SNP were quick to call for his readmission to the party. Both the MP Kenny MacAskill and the MSP Alex Neil, long-term supporters of the former First Minister, argue that he still has a lot to offer his former party.
Their opinion of Salmond is not one that is widely shared in SNP ranks. His former advisor Alex Bell, writing in a newspaper column last week, described his behaviour as "creepy". Salmond's QC, Gordon Jackson, reportedly used the words "sex pest" in relation to his client's behaviour. Certainly, and whatever his other talents, anyone who encountered Salmond during his period in office would recognise the description of him presented at his trial as a bully with a substantial ego, and a very short temper.
We still have nine women who claim that they were victims of his behaviour, who feel badly let down by the system, and who all deserve our sympathy. The former First Minister may not have been found by the jury to have committed the acts that were alleged by the complainers in his case beyond reasonable doubt, but they still have a grievance.
It is hard to imagine what the impact on them would be for Salmond now to be readmitted to SNP ranks. He may not be a criminal, but his behaviour was still totally unacceptable for anyone in public life. Nicola Sturgeon must say a clear "No" to any demands for his readmission to her party.