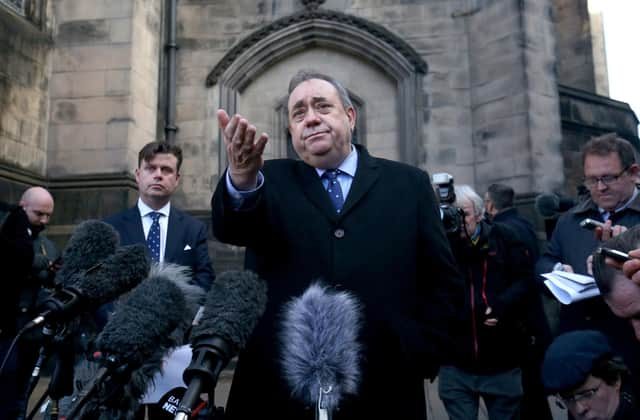 Or so far, as I'm certain there'll be casualties and likely far more extensive than if prompt and appropriate action had been taken at the time. Instead contracts were extended, salaries increased and centralised control expanded.
It's a position that some might well come to regret, as the conflagration widens and more are burned, along with some existing but already tarnished reputations. Time will tell but things ain't looking good as further evidence sessions are due to begin and some witnesses even face recall.
For the appearance of some participants, so far, has been more redolent of an episode from the TV comedy The Office than the workings of senior ranks of governance in the land.
Meetings so far have seen episode upon episode of forgetfulness, incompetence or even downright deceit. Ricky Gervais couldn't have written it. Yet this stellar cast has forgotten their lines, required to clarify their evidence, or set the record straight more like.
Even their ever-erudite star law officer has been reduced to mumbling obfuscation. Worse could follow, as it may even be shown that some have either failed to tell the truth or adhere to a court order.
Giving evidence before a committee can be stressful. But when you're a senior officer or a post holder then it's expected. It's part of the job and senior civil servants have done it all before, whether appearing individually or in briefing and supporting ministers. Party officials likewise are used to being held to account, and grilled even, by elected members or other organisations that they account to.
These are also not stupid people, all have abilities that got them there. Some may have been promoted beyond their capabilities or have remained in situ long past their sell-by date. But this farce isn't coming about because of who they are. Rather, it's the result of the script they're trying to remember.
Most witnesses would be warned about prevarication never mind the requirement to tell the truth or face the consequences of not doing so. Similarly, a court order to produce documents isn't an optional matter that you can pick and choose whether and what you release. Instead no matter how senior you are, you do what it says or it's contempt of court.
But in this show nothing, no resignations, no one has fallen on their sword, been suspended or even just pushed surreptitiously out of the door. On the contrary, to paraphrase the Permanent Secretary, the battle may have been lost but the war continued. Even that's now all but over and it's a complete rout.
After the debacle of the civil case, she could have resigned quietly and much would have been forgotten or not gone much further. Likewise the SNP CEO could have called it quits and allowed others to take over. But no, so now we face many more being drawn into the mire. Hell mend them I say.
Kenny MacAskill is the SNP MP for East Lothian
A message from the Editor:
Thank you for reading this article. We're more reliant on your support than ever as the shift in consumer habits brought about by coronavirus impacts our advertisers.
If you haven't already, please consider supporting our trusted, fact-checked journalism by taking out a digital subscription.