Alasdair Gray mural at Kelvingrove Art Gallery is a masterpiece Scotland can display with pride – Scotsman comment
Cowcaddens Streetscape In The Fifties is to go on display at Kelvingrove Art Gallery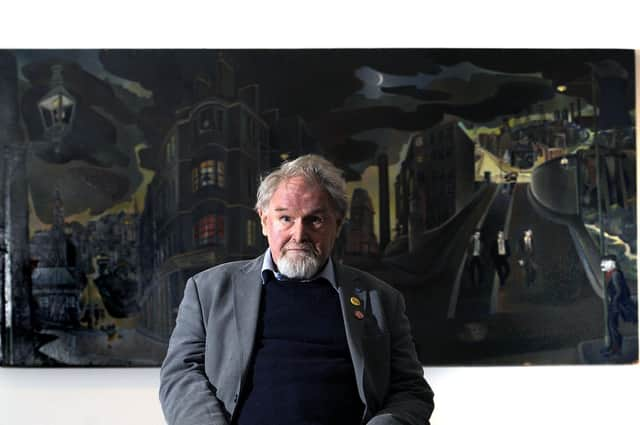 There are artists whose work is wildly popular but then fades into the past; others toil unrewarded throughout their lives, with their talents only recognised after they have gone. Alasdair Gray is one whose reputation was considerable during his lifetime and which appears to be growing steadily.
Now his mural, Cowcaddens Streetscape In The Fifties, which Gray described as "my best big oil painting", is set to go on display at Kelvingrove Art Gallery in Glasgow after it was acquired for the public. There is a poignant note to this location, as it was the place where he first learned to draw as a child.
Better known to some as an author – particularly of the cult-classic novel Lanark – Gray's depiction of post-war Glasgow is a genuine masterpiece, a painting for Scotland to display with considerable pride. This is no time for Scotland's 'cultural cringe' to rear its ambition-denying, energy-sapping, self-defeating head.
Gray was credited with sparking a "renaissance" in Scottish culture. And, unlike Ozymandias, he would want people to look upon his works and, rather than despairing, be inspired.
Comments
 0 comments
Want to join the conversation? Please or to comment on this article.