A world of learning at your fingertips to celebrate some significant days– Susan Stewart
National Digital Learning Week is a particularly appropriate time to try out the Open University's online resources, writes Susan Stewart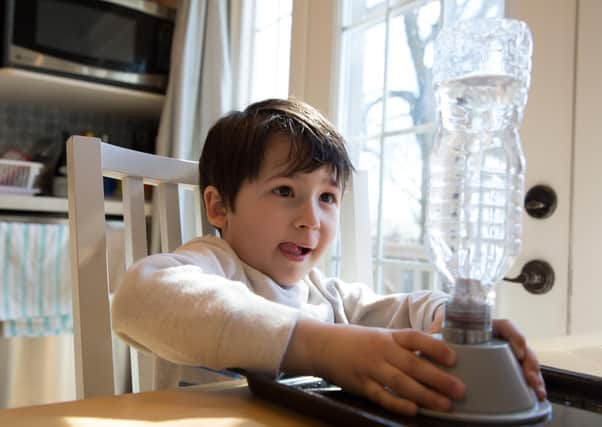 While people across Scotland are staying at home, with many of us trying to keep ourselves and others engaged, informed and entertained by going online, it seems particularly significant that this week is National Digital Learning Week.
Indeed, it's a week full of timely and respectful tributes, as it includes International Nurses Day, International Day of Families, National Children's Day, National Numeracy Day and International Day Against Homophobia, Transphobia and Biphobia.
Here are five top ways you can pay tribute and mark these celebrations, with free online videos, quizzes, articles, animations, courses, and even experiments you can do with items in your kitchen!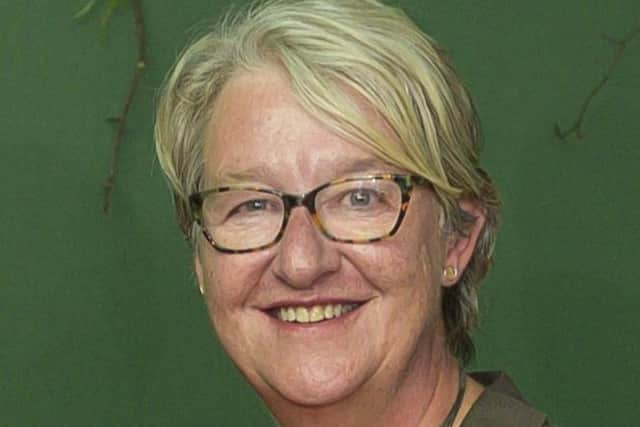 You can use free online learning to…
1. Honour the heroes of the NHS…by testing what you really know and learning more about the National Health Service, in a quiz of ten top facts, 'What do you know about the NHS?', on the OpenLearn website.
For example, do you know where and when the first baby conceived through in vitro fertilisation (IVF) was born?
Or do you know the name of the Welsh Member of Parliament who set up the NHS as Minister of Health, and later resigned in protest of plans to introduce charges for prescriptions, dental care and spectacles? (I'll give you a clue, he was married to fellow MP and fighter for social justice, the Scottish founder of The Open University, Jennie Lee).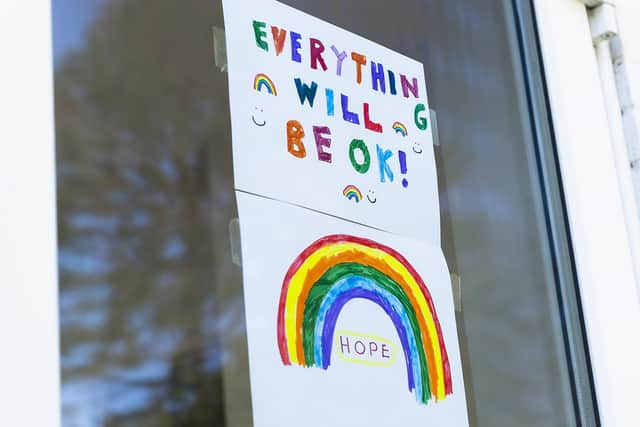 2. Create a tornado in your kitchen!.. There's a wide range of free interactive learning resources for individuals and families to uncover on the OpenLearn site.
For instance, with Wild Weather Kitchen Experiment videos you can recreate an avalanche, dust storm, flood or tornado at home, using everyday items from your kitchen!
Or with Think Like a Scientist videos you can turn your kitchen into a crime scene investigation lab, by using some common household chemicals to isolate the DNA in the cells of a kiwi fruit!
There's a whole collection of courses and content that can help parents and children with home learning, such as courses in everyday maths and English and animated 60-second adventures in astronomy.
There's even a course on Teaching and Learning at Home, and one specifically on Teaching Mathematics, for non-specialist maths teachers of eight to 14-year-olds.
3. Overcome financial fears…Does financial planning and managing your household or business budget make you feel overwhelmed or anxious? There's a wide range of free Open University courses on the FutureLearn site to help people develop their understanding of personal finances and their budgeting skills.
Through short articles and videos, a course on Managing the Household Balance Sheet includes explaining mortgages, pensions and debts. There's also a course for Personal and Business Accounting.
4. Travel through time… to explore 60 years of LGBTQ+ history with the interactive timeline Prejudice and Pride.
For example, do you know when homosexuality was decriminalised in Scotland? And did you know that when the first out lesbian Member of Parliament, Maureen Colquhoun, came out in 1974, the shock and outrage was extreme, and she was not supported by her political party?
Through short videos and blogs, you can test your understanding of the LGBTQI acronym and explore: the effects of the phrase "That's so gay!"; five things to know about being disabled and LGBTQ+; and whether fictional characters shift perceptions of transgender people.
You can also delve into the world of Facebook gender categories in the blog '57 genders (and none for me?)'. All available on OpenLearn.
5. Plan for a better future…with career planning and climate change resources.
OpenLearn Create is a website where individuals and organisations can publish their free digital learning content as single courses or collections.
The resources include a Career and Life Planning Workbook, and a Plan for a Better Future course for anyone returning to work after a break, wondering how to move up the career ladder, or changing jobs.
There's also a unit to help you to calculate your past and present carbon footprints, to discover how you could do things differently to aim for a carbon neutral future.
If you'd like to gain more confidence before starting online learning, you can improve your digital skills with a collection of free Digital Literacy resources on OpenLearn.
Free Open University online learning is available to start now and ranges from five minutes to weeks of study.
Susan Stewart is the Director of The Open University in Scotland.
Comments
 0 comments
Want to join the conversation? Please or to comment on this article.