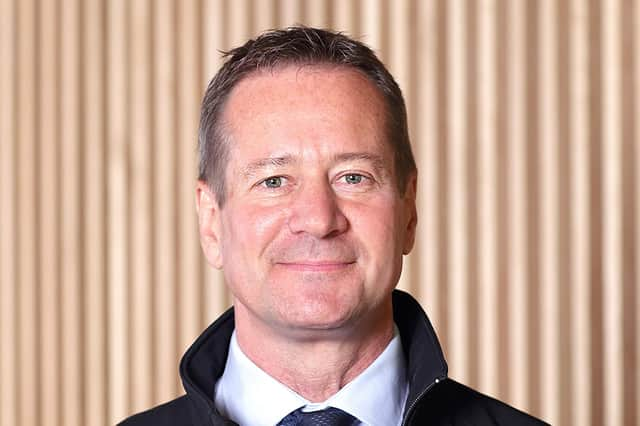 At a hustings before the Scottish Parliament elections in May, Green MSP Mark Ruskell said Scotland should aspire to having 40 per cent forest cover to bring it more in line with the rest of Europe. Forests cover around 46 per cent of the European land mass, with the most wooded countries in Scandinavia. Finland has 74 per cent of its land covered in trees, and Sweden 69 per cent.
The UK languishes in the 'league table', with just 13 per cent forest cover. Scotland, at 19 per cent, at least outperforms the 'green and pleasant land' of England, with ten per cent tree cover.
Both new Green Party ministers have net zero in their portfolios. Patrick Harvie is minister for zero carbon buildings and Lorna Slater's role includes green skills and the circular economy. She will drive a Green Industrial Strategy, helping people access training opportunities as part of a net zero Scotland.
The role of wood products in helping to deliver net zero construction is becoming more widely understood, and will be articulated at COP26, with a 'Beyond Net Zero' home, and the launch of a forestry and wood manifesto - written by Confor and industry partners.
Scotland leads the way in the UK with an estimated 92% of new build homes being made of timber frame. Alexanders Timber Design of Troon recently introduced a third shift, generating 25 new jobs, to keep up with demand.
The 'circular economy' focus will also strengthen the case for wood. It seeks to replace a "take, make and dispose"economy; taking resources from the ground, air and water, making them into products and structure, then disposing of them. Instead, resources are kept in use for as long as possible, maximum value is extracted during use, then products and materials are recovered and regenerated at the end of a product's viable life cycle.
Wood can easily be reused and recycled, repeatedly. It also produces no waste in its manufacture and trees are an endless supply of material; every tree harvested is replaced. The limitation is how much productive woodland we have in Scotland.
When planting new forests, we need to think carefully about what kind of forests and woodland we want to create, and we certainly need to end what Mark Ruskell described as the "unhelpful binary debate" of productive forestry on one side and native forestry on the other. "There are great opportunities between these two poles to create productive forests which present economic opportunities but can also deliver public goods like biodiversity, nature restoration and public access," he said.
During the debate, he supported Confor's forestry rallying-cry to "take the triple bottom line of economy, society and environment and make that a triple top line" - to make it a key part of everything we do.
Modern productive forests are not single-species or single-purpose. They produce wood and support local economies, but also support biodiversity and the fight against climate change. They also mean we take some responsibility for meeting rising global demand for wood.
Global demand is predicted to triple by 2050 and we can't simply expect the rest of the world to supply the wood we need. The UK already imports 80 per cent of the wood it uses. Pressure will grow on fragile forests overseas and shortages of wood will mean more concrete and steel is manufactured, driving up emissions.
From a near standing start in the 1980s, Scotland has developed a world-class forestry and timber sector contributing £1bn to the economy and supporting over 25,000 jobs. In the 1990s the sector came together with environmental groups to establish robust and detailed standards for managing forests sustainably. Forest managers take pride in promoting wildlife as well as low-carbon wood.
We might never get to the European forest average, but we must aspire to do better. As Mark Ruskell said, let's get away from that binary debate and work together constructively to create a mosaic of forests in Scotland that deliver benefits for our environment, economy and society. Let's also embrace a new culture of using wood – over and over again.
Stuart Goodall is Chief Executive of Confor: promoting forestry and wood, which represents 1500 forestry and wood-using businesses across the UK