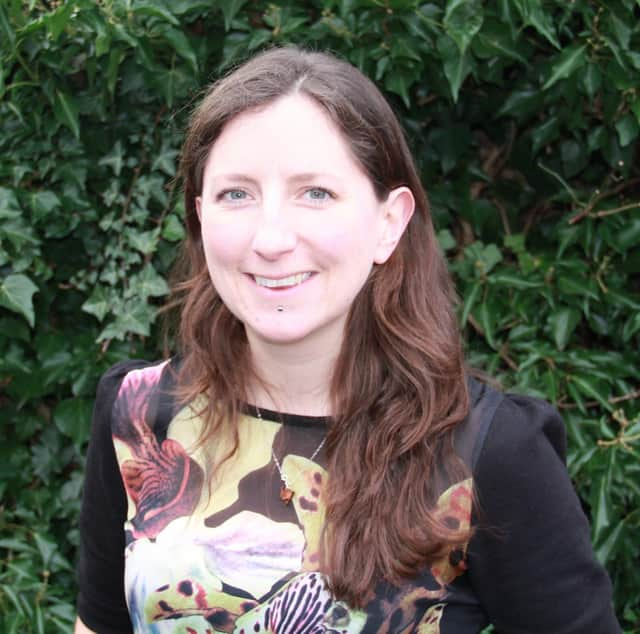 During the pandemic many of us have been turning to nature for comfort, support or just a change of scene. A UK poll last January reported more than half of people thought the pandemic had made them more aware of nature and nearly two thirds had found comfort watching and hearing birds.
Since the 1960s, we've known patients treated in hospitals with views of nature recovered quicker. Now, there is an ever-growing body of evidence of the many conditions that nature can help from anxiety to diabetes.
But nature is in crisis – since 1970 half of our species have declined – and not everyone has equal access to it. Now is the time to change this for the benefit of nature and ourselves.
Nature Prescriptions is about building a deep and personal connection to nature to help health and wellbeing. As nature nurtures us, the connection we build can deepen our care and concern for nature.
Last month RSPB Scotland published a report on the value of Nature Prescriptions to both patients and healthcare professionals and provided guidance on how this approach can be effectively delivered in a primary care setting.
Nature Prescriptions are designed to support healthcare professionals to formally prescribe connecting with nature so their patients can harness the benefits of nature for health and wellbeing. They use their medical knowledge to choose which patients, customise the prescription and whether it will be used instead of or alongside other treatment options.
The prescription is supported by a leaflet and a calendar of local, seasonal activities. All are designed to help foster a deeper and meaningful connection with nature and all can be undertaken individually.
Nature Prescriptions began as a partnership between RSPB Scotland and NHS Shetland in 2017 and expanded a year later. It was well-received by local GPs and patients. However, all feedback was anecdotal.
So, a pilot was embarked on to gather empirical evidence, investigate the process of prescribing nature and test whether it works in an urban setting, partnering with the Edinburgh and Lothians Health Foundation (the official charity of NHS Lothian) and local GPs from five Edinburgh practices. Despite it being hampered by Covid-19, 335 patients were prescribed nature to help with 32 different conditions.
More than three-quarters of patients that gave feedback felt they had benefited from their prescription and 87 per cent said it was likely or very likely they would continue to use it.
Patients said they liked the formal prescription because it gave them permission and motivation to engage with nature, it was a drug-free safe alternative and they thought it was working.
Looking to the future, against a backdrop of increasing stress and strain facing medical professionals and increasing pressures on nature, RSPB Scotland believes Nature Prescriptions can be part of the solution. We want a future where every healthcare professional can prescribe nature, where nature thrives in our cities and our countryside, and its recovery is invested in for its own sake and for ours. Everyone should have access to the benefits of connecting with nature.
Kirsty Nutt, Country Communications Manager, RSPB Scotland