A 'Covid generation' who missed out on biggest milestones during pandemic - Malcolm Buchanan
As we enter our thirteenth month in lockdown, it's a chance to reflect on the year that wasn't for many.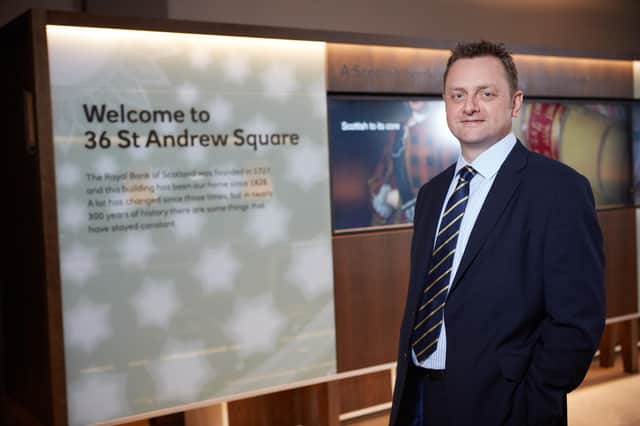 Malcolm Buchanan, Chair, Scotland Board at Royal Bank of Scotland
While we are making tentative but encouraging steps forward, the impact of the pandemic on people's lives has been colossal. Continual studies, research, and daily conversations with customers, colleagues, family, and friends illustrate the huge scale that Covid-19 has imposed, from the impacts on mental wellbeing, big life moments, small life moments, livelihoods, and our economy.
Millions around the country have been affected to an unprecedented level. In particular, we have identified a series of societal and financial concerns amongst the 'Covid-generation', an assembly of young adults who were teetering on the edge of the biggest milestones of their lives only to have them put on hold; from graduation ceremonies forced into the confines of a Zoom formality, wedding celebrations with only two, plans to purchase first homes threatened, or travel plans ground to a halt.
While the injustice of missing out on these moments will linger, the emotional and financial implications they have triggered is significant. Recent research conducted by Royal Bank revealed that almost a quarter of young Scots (24 per cent) aged 18-34 are anxious about recovering personal relationships and 28 per cent have concerns about seeing people in 'real life' again.
Our study also identified growing fears among young adults thinking about their finances in a post-pandemic world, with over a fifth (22 per cent) admitting they feel anxious about future money troubles caused by Covid-19.
It's why we've partnered with award-winning rapper Shaheeda Sinckler, 25, who, under her stage name Nova Scotia the Truth, became the youngest ever winner of the Scottish Album of the Year (SAY) 2020 award last year. Shaheeda, like other young adults in Scotland, has faced the unpredictability of lockdown life; moving back home with her parents, being placed on furlough from her day job, attending college virtually – and even picking up her SAY award via Zoom. However, unlike many, she's spent the extra time also getting her finances in order, making small steps to set up savings goals and plans for her money.
Shaheeda's story has shown that the pandemic has impacted everyone, whether in the public eye or not, and we hope our partnership and her reassuring voice will encourage younger generations to start talking more about money worries and recognise the importance of having a financial plan.
As we look to the future, the desires of young adults may change – instead of the house buys, they may look to further their education after a year of missed opportunities, or they may be craving new experiences that put bigger spending on hold. Regardless, this next generation is vital to the future of our economy and we want to support them every step of the way.
With the country taking its first steps towards re-opening, Royal Bank has committed to improving the nation's financial capabilities by offering every person a free Financial Health Check, to reduce money anxieties and help them achieve their goals.
Taking small steps to improve our financial wellbeing can support long term plans, and I believe banks can be the gateway to equip people with the tools to live financially sustainable futures.
Want to join the conversation? Please or to comment on this article.