A blast of positivity stops my lockdown wobble - Janet Christie
There was a moment when we went into lockdown again when I had a bit of a wobble, but I woman'd up, grew a pair of ovaries and did a quick ring round my kids to reassure them.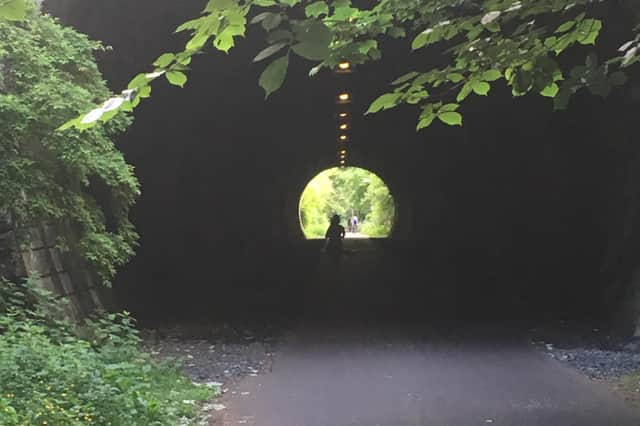 Youngest: "Mother, hello! Can't speak now. Just going to work. Still open for takeaways, course, see ya, wouldn't wanna be ya, love you, bye."
I try Middle next, furloughed again from the climbing centre - he might need cheering up.
"Hey ma, how's it going? I'm just rearranging my flat, tidying up, making the best use of the space and it's looking really good. Just shifting the drum kit."
Me: "Tidying? Really? Are you feeling ok, er mentally and stuff?"
Middle: "I'm feeling just grand. Smashing, in fact. Are you?"
"Yes! Well... to be honest I'm maybe a wee bit down about lockdown again. Which is ridiculous when other people are putting their lives on the line every day, people have died, and we've been so lucky.
Middle: "It won't be for long, don't worry. It's all for the best - keeping safe. And this time round there's a vaccine coming. And you'll be further up the queue 'cos of your age, ha, ha."
Middle: "Go and watch that Billy Connolly documentary where he's in the Arctic, it's brilliant. And you can come and watch me spray paint again soon. Yes, on a legal wall."
Me: "Aw, nice. You're right. It's not for ever and we're very lucky. Lots of people aren't. I feel much better now."
Middle: "Good. Love you, bye. Oh, why don't you give Eldest a call, see what he's up to? And call me again if you need to talk."
That's my line, what just happened? I call Eldest next - he might need a bit of emotional lifejacketing. He lost both his jobs last lockdown.
Me: "How's it going with... everything?"
Eldest: "Great. Staying in. Practising music, catching up on admin, looking for jobs online, sawing up the Christmas tree, getting on with the new year."
Me: "That's the way. My decs should be down too."
Eldest: "Yup. Do stuff, keep busy, stay safe. Love you, bye."
Which is when I find the pizza restaurant voucher my brother and his wife sent us LAST Christmas, in the bottom of the decorations box, carefully sellotaped (by me, duh) to the back of their card. The one I've spent all year feeling guilty about losing in the Covid house move. Yay! And this year, thanks to Covid, I appreciate everything twice as much.
A message from the Editor:
Thank you for reading this article. We're more reliant on your support than ever as the shift in consumer habits brought about by coronavirus impacts our advertisers.
If you haven't already, please consider supporting our trusted, fact-checked journalism by taking out a digital subscription.