Boris Johnson's new Daily Mail column is proof cancel culture isn't remotely real - Alexander Brown
The former Prime Minister is now a rival columnist, I look forward to at last hearing what he thinks.
Boris Johnson has finally left parliament, jumping before he was pushed following a damning report that controversially held him accountable for the things he said.
It was the latest battle in an endless war with the truth for Mr Johnson, a man forever fighting for what he thinks would most benefit him, regardless of the facts.
This time he was sanctioned for repeatedly misleading the Commons, something we all knew had happened anyway. Lying to the public is one thing, but it becomes serious when you mislead politicians.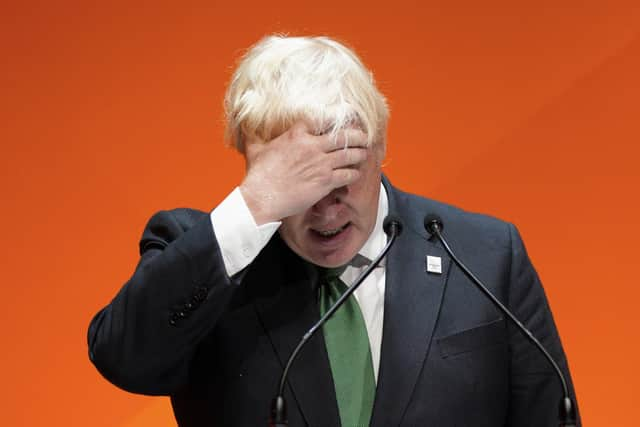 So now he finds himself a jobless disgrace, exposed as a man who parties during lockdown, pretended he had no knowledge, and sought to throw his party under the bus rather than face the music. Finally he faces consequences.Except, he doesn't, not really, instead being belched out of politics and into commentary, welcomed as a columnist by the Daily Mail. This is familiar territory for Mr Johnson, a journalist who has only ever failed upwards.
At The Times, he was sacked for making up quotes, something made worse by attributing them to his Godfather. Mr Johnson betraying his family? Surely not.
The blow was so severe to his career he became a journalist then columnist at The Telegraph, followed by a stint as political editor of The Spectator. Sure you couldn't trust the words, but my god he has a turn of phrase.
Fleeing journalism for something better paid, Mr Johnson then became an MP, only to be sacked from the front bench for lying about an affair with journalist Petronella Wyatt. Lying that he would leave his wife for her, she had both a miscarriage and abortion during the affair.
The scandal hurt him tremendously, going on to become Mayor of London, Foreign Secretary, and after condemning Nazanin Zaghari-Ratcliffe to more years in prison because he couldn't be bothered to do the reading, he became Prime Minister.
This all comes amid further accusations of inappropriate behaviour, whether it being groping Charlotte Edwardes under a table, something he denies, or his computer lessons with Jennifer Arcuri, who managed to get £126,000 in public money out of their working relationship.
Mr Johnson is a liar, has always been a liar, and continues to be rewarded for being one.
And now he's a rival, filing his thoughts for one of the biggest newspapers in Britain, no doubt a vast sum I can only hope covers the loans he needs from BBC chairs, or the wallpaper he needed funding by Tory donors. I imagine, as ever, and despite everything, he'll be fine.
Running from the Commons after being caught out, Mr Johnson can now write what he thinks and fret not over facts, now it can all be hidden under the guise of opinion.
Good luck to him. My advice would be to tweet his columns when people are awake, screenshot the best bits, and not get too down if they aren't retweeted.
Most importantly, he must remember he doesn't need to write two of them, that's got him and this country in far too much trouble before.
Comments
 0 comments
Want to join the conversation? Please or to comment on this article.