BBC: Who shot the middle-aged, middle-class viewer? The yoof-obsessed Beeb – Aidan Smith
A momentous anniversary passed the other day with hardly anyone noticing. Forty years ago, the burning question up and down the land was "Who shot JR?"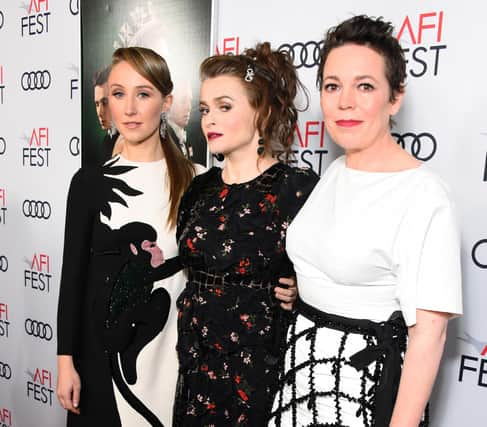 In 1980 the most popular TV show in Britain and maybe the world was Dallas. We thrilled to the philandering, drunken, incestuous exploits of the Ewing family, a super-dysfuctional, skeletons-in-the-closet, resurrections-in-the-shower oil dynasty – and never more so than when the baddest of them in the biggest stetson was gunned down.
The anniversary chimed with me, though, because that was the night I was dispatched on the most futile assignment of my journalistic career: to scour the streets for people who weren't at home with the door bolted and the phone off the hook while glued to the goggle-box.
Missionary talks with slides?
The viewing figures were stratospheric – 300 million around the globe, 80 million in America, 21.5 million here. Foolishly as it turned out, I'd hoped to find some resistance to Dallas's shlocky allure in Edinburgh's Morningside, with bridge evenings and missionary talks with slides happening as normal. Not a chance.
So I wonder if the anniversary prompted any wistfulness at the BBC, especially when it was quickly followed by the publication of figures revealing a fall in the Corporation's bedrock audience.
According to Ofcom's research, the middle-aged and middle-classes are turning off. These are viewers – 55-plus, affluent, educated – upon whom the Beeb had been able to depend. They believed in public service broadcasting and supported it. They trusted it and no matter the increased competition from elsewhere stayed loyal.
Many of them will still believe in Auntie. This is the generation – and I include myself here – who were reared in front of Children's Hour when Andy Pandy advised in song: "If you cough or blow or sneeze, use your hankie if you please." Wise words and never more relevant than right now, but still, that loyalty is being stretched. The BBC, in relentlessly pursuing a younger audience, is having the televisual equivalent of a midlife crisis.
Adapt or die. All old-established organisations have to try (including newspapers). So we get ever-more-youthful newsreaders, weathermen who together look like they could form their own boyband, a new, as-yet-unnamed presenter for A Question of Sport who will almost certainly qualify by age to be Sue Barker's offspring – and, in costume dramas, twentysomething actors and actresses (sorry, I still use that term) who appear to have stepped out of the pages of a teen mag's photostrip romance.
But there's an argument which insists that the yoof don't watch TV so why bother squeezing into tighter jeans for them and pretending to like their rackety music?
The days of three channels
They say that you know you're getting old when policemen begin to look younger. But how do we feel when the detectives in crime dramas are mere kids who in the real world would never be at the forefront of complex murder investigations? Confused – and irritated.
Of course the telly landscape has changed out of all recognition since the heyday of Dallas. Back then, there were only three channels so everybody watched everything. There was no video, so you watched at the appointed hour or missed the following day's watercooler chat, not that watercoolers were widespread in 1980 either.
Another thing: we cannot quite accuse the BBC of no longer making a big, blockbustery show with mass appeal like Dallas because that was an American import. But we can accuse it of misplacing All Creatures Great and Small.
The drama about a Yorkshire veterinary practice – which began screening the same year as Dallas – was a Beeb programme and much-loved. The Corporation, though, were given first refusal on this year's remake and turned it down, deciding it wasn't millennial enough and wouldn't appeal to the prized category of viewers aged 16 to 34. Channel 5 grabbed All Creatures and promptly scored their biggest-ever hit.
Happy Valley
While Jim Herriot tended to sickly sheep this summer, the BBC continued to appear like mutton dressed as lamb, courting a viewership which in one key sense doesn't really exist. And it is all too tempting to extend the metaphor to contend that trying to reach out to a young audience can be compared to a nervous, rookie vet sticking his hand up a cow's backside with little confidence in there being a favourable outcome.
Or a Ewing rival drilling for black gold over the fence from JR's domain. The Beeb going up against streaming giant Netflix would seem to be similarly futile right now, but it should be pointed out that the big red N is not a guarantee of quality. There's a lot of rubbish among the listings – a lot of shows aimed at the 16-34s which, though I'm not part of the target audience, seem to be the work of a focus-group, or an algorithm. In the end, just before giving up on the site, you might dig up an old series like Happy Valley, one produced by – guess who? – the BBC which could only really have been made by them.
Not so long agoThe Crown – the jewel in the Netflix crown – could only really have been made by the Beeb. What a pity Auntie doesn't have the budget, goes the argument, otherwise she could be revelling in the acclaim, controversy and whopping audiences that come with the saga of a family even more super-dysfunctional than the Ewings. But would The Crown get green-lit by the Corporation today? Maybe it's not yoof enough, to say nothing of being too white.
So efforts continue to get down with the kids. The prospect of any being located looks as forlorn as me bumping into a Dallas-denier in Morningside 40 years ago. And along the way there must be a risk that "Who shot JR?" becomes "Who bumped off the grown-up viewer?" and those who love the BBC the most switch over for good.
A message from the Editor:
Thank you for reading this article. We're more reliant on your support than ever as the shift in consumer habits brought about by coronavirus impacts our advertisers. If you haven't already, please consider supporting our trusted, fact-checked journalism by taking out a digital subscription.
Comments
 0 comments
Want to join the conversation? Please or to comment on this article.