The Scotsman picks up string of honours at Scottish Press Awards
The prestigious awards were held in Glasgow on Wednesday
The Scotsman and Scotland on Sunday have been honoured with a string of awards at the annual Scottish Press Awards.
Deputy political editor Conor Matchett, who has broken a host of agenda-setting exclusives, was named Political Journalist of the Year with judges highlighting his skilled use of freedom of information requests in particular. Calum Ross, who joined The Scotsman recently as education correspondent, was also nominated in that category. The Scotsman's podcast, How to be an Independent Country, presented by Conor Matchett, meanwhile was nominated as podcast of the year.
Janet Christie was awarded Arts and Entertainment Journalist of the Year for a series of stunning features. Arts correspondent Brian Ferguson also received a nomination in that category.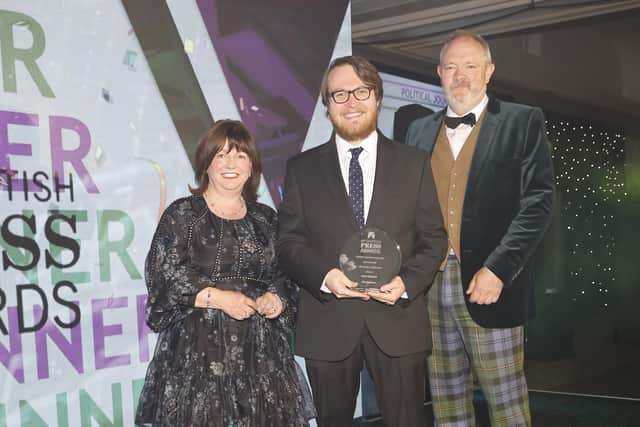 Euan McColm was named columnist of the year for his work in the Scotland on Sunday. He has also recently started a weekly column for The Scotsman. Scotsman columnist Susan Dalgety was also nominated in this category.
Aidan Smith picked up the award for sports feature writer of the year, with judges singling out this piece with Sergei Baltacha for particular praise. He received a further nomination in the sports columnist of the year category.
And The Scotsman's front page marking the death of The Queen, designed by Gavin Munro, was named Front Page of the Year.
Investigations correspondent Martyn McLaughlin was nominated in three categories as Specialist Reporter of the Year, Financial/business Journalist of the Year, and reporter of the year. Rosalind Erskine and Catriona Thomson meanwhile received nominations in the Food and Drink Writer category. Scotsman photographer Lisa Ferguson was nominated as News Photographer of the Year. The Scotsman's coverage of the death of the Queen was nominated in the Journalism Team of the Year category, and scotsman.com made the shortlist as News Website of the Year.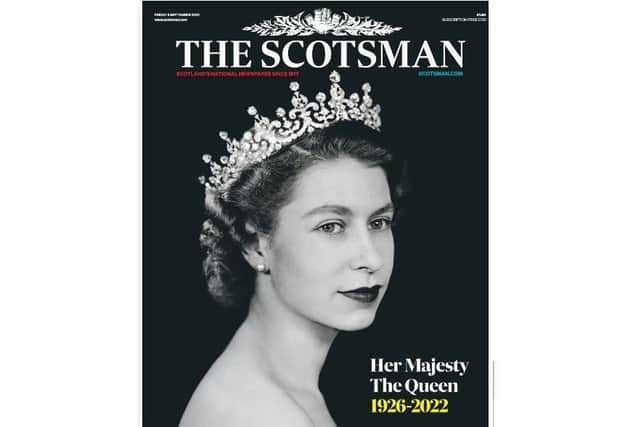 The Scotsman editor Neil McIntosh said: "I'm delighted that the standard of Scotsman journalism won such recognition last night. The Scottish Press Awards are prestigious because they are so keenly contested and judged rigorously by our peers.
"To come away with five trophies is a great honour, and testament to the hard work of The Scotsman and Scotland on Sunday team. They give us fresh impetus to continue our work of serving readers unique, trustworthy Scottish journalism every day."
The 44th Scottish Press Awards were sponsored by Royal Bank of Scotland, Diageo, VisitScotland, Edrington, Openreach, Glenmorangie, The Law Society of Scotland, Muckle Media, Registrars of Scotland, Women in Journalism Scotland, BIG Partnership, Event Consultants Scotland and the Scottish Newspaper Society.