The long 'silence' around a Scottish island emigration from Uist to Canada on SS Marloch as it marks 100 years
More than 300 people left Barra and Uist for Canada in 1923 as part of a plan to build a Catholic settlement on the prairies, with a controversial priest leading the way.
The stark choice for islanders was, one priest believed, to "emigrate or starve" and it was against this backdrop that around 300 people from families across Barra and Uist boarded the SS Marloch to begin a new life in Canada 100 years ago.
Since then, a certain "silence" has surrounded the emigration of families given the controversies and difficulties faced by those who crossed the Atlantic in April 1923 in search of a better life, according to Father Michael MacDonald, the parish priest of Ardkenneth in Iochdar, South Uist.
Fr MacDonald has long researched the circumstances surrounding the emigration masterminded by Father Andrew MacDonnell, a Highlander and former monk at Fort Augustus Abbey who went on to serve as priest for a Canadian regiment during World War One and then as a paid "agent" for the Canadian Government to find people to settle the land.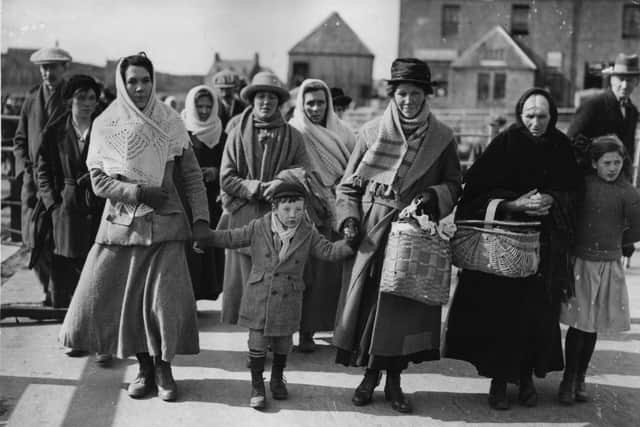 Unbeknown to his civil service bosses, Fr MacDonnell's planned to create a new Catholic settlement, called Clandonald, in Alberta, with his vision gaining support among the Bishops of Scotland at the time.
"Andrew MacDonnell was quite a character and quite a controversial character," Fr MacDonald said. "He got this notion, and it sounds to us today to be completely mad, to set up a Catholic community on the prairies of Canada.
"So he convinced the Archbishops of Glasgow, Edinburgh, St Andrews and Argyll and the Isles, basically anyone who mattered in the Catholic Church in Scotland – and then the Archbishop of Edmonton, Canada – that this would be the thing to do and the letters of support are all there.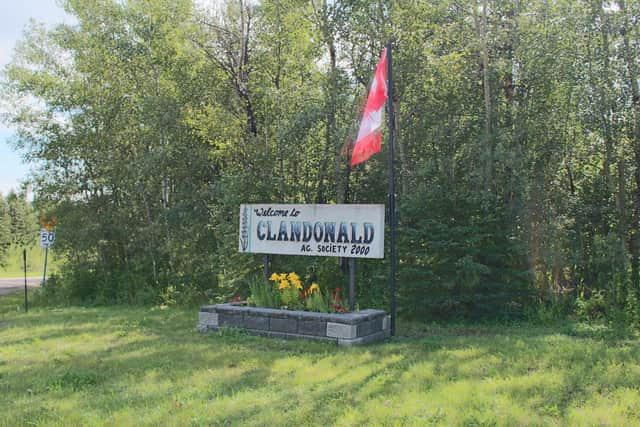 "Fr MacDonnell never said – other than to Bishops and people like that – that he was involved in such a selection process. And he certainly never said it to the Canadian Government. He would never have got away with it, not a chance.
"From reading his letters, he talks about the necessity of preserving people of Catholic faith and of the Gaelic language from the world. The Marloch is the one about which people have been silent for 100 years. Nothing was said. I think party because of shame that it didn't work out for so many."
Fr MacDonnell, as managing director of the Scottish Emigration Aid Society, borrowed money to buy land from the Canadian Pacific Railway for the new community, with tenants taking loans from the Canadian government for the travel.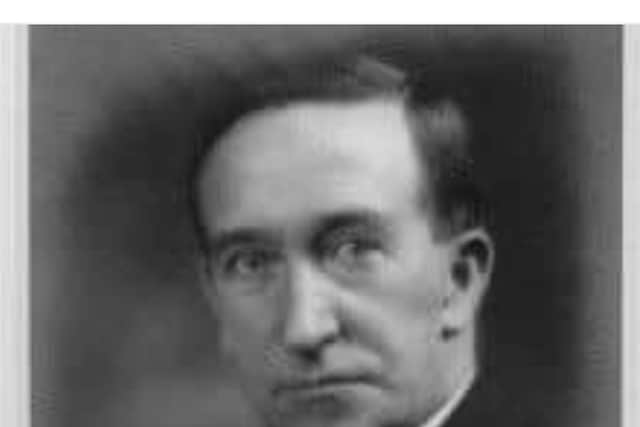 At the time, post-war recession impacted the fishing markets – with reports that herring couldn't even be given away to the poor of Glasgow – and crofting townships were in the process being broken up. The parish priest of Daliburgh said he didn't know how people managed to live. As far as he was concerned, it was a case of "emigrate or starve".
Meanwhile, the passage to Canada came with multiple promises of a route to prosperity.
Fr MacDonald said: "The national economy is changing from a war economy to a peace economy and that can't be done instantly. The effects that had on the islands, which were on a low ebb anyway, were particularly difficult."
He said passage on the Marloch came amid a broader "emigration fever" and a "sense of payback" to the colonies for the support they had given to Great Britain during the war.
But for those who stepped on the boat at Lochboisdale, poor communication beset the voyage even before it started.
Fr MacDonald said: "The people thought they were going to be gifted land for nothing and everything would be prepared for them. There were places that were prepared for them, but the complaints were very, very strong. The wood from which the first habitations was made was still green, it wasn't seasoned. The houses weren't insulated, the ground was supposed to be ploughed enough to give them a start. That wasn't done. Implements were to be provided, they weren't there. There was quite a long list.
"I wouldn't be entirely hard on MacDonnell as there were things that happened outwith his control. When they arrived in New Brunswick, there was an outbreak of measles and 100 children became unwell. He had to hire nursing staff and doctors to deal with them."
Only 48 islanders settled at the new settlement of Clandonald, with the remainder "legging it" to America and other parts of Canada and only around 15 per cent of residents paying back their travel loans.
Those who stayed formed a "settlers' union" to tackle lack of support for the new arrivals with the support of Father John MacMillan, the first priest of Clandonald, who petitioned the Canadian government for their rights.
The problems at Clandonald led Bishop Martin, the Bishop of Argyll and the Isles to issue a pastoral letter in 1927 stating the Church would no longer support emigration schemes. Priests were banned from getting involved.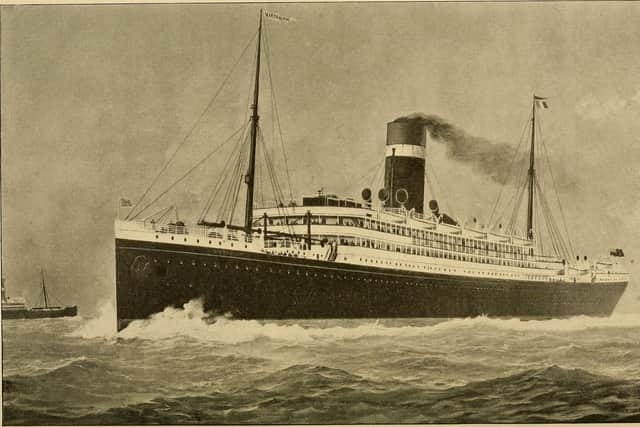 Fr MacDonald said: "I think it was a painful experience for many and it took to the post-war period of World War Two for those in Clandonald to break through. For those who moved elsewhere, they are not likely to surface. What strikes me is there are now those beginning to come forward who are happy to be associated with it and the connection to the islands.
He added: "There has been depopulation of the islands since the beginning of the 19th century. There has been a continuous trend and it is not really any better today.
"Emigration has always been put forward as the solution. The emigration hasn't solved anything."
A new monument to commemorate the SS Marloch passengers now stands at Lochboisdale, with an exhibition at Kildonan Museum in South Uist.
Comments
 0 comments
Want to join the conversation? Please or to comment on this article.