The 'legendary' 1980s skatepark in line to become Scotland's newest heritage site
It brought a piece of California to West Lothian, put Livingston on the map in the skateboarding world and took young Scots skaters to the top of their game.
The skatepark was the first of its kind in Europe when it opened in 1981, with its designer, architect Iain Urquhart, who became deeply inspired by the sport's culture and aesthetic first forged in empty California swimming pools and who set about creating the perfect park in the heart of Scotland's then newest new town.
Such was the buzz surrounding the park, which appeared in skating magazines around the world, that it attracted visits from heroes of the sport, including Tony Hawk, who described it as a "legendary spot" and rode its championship level half pipe and 11ft bowl to an entranced home crowd in 1990.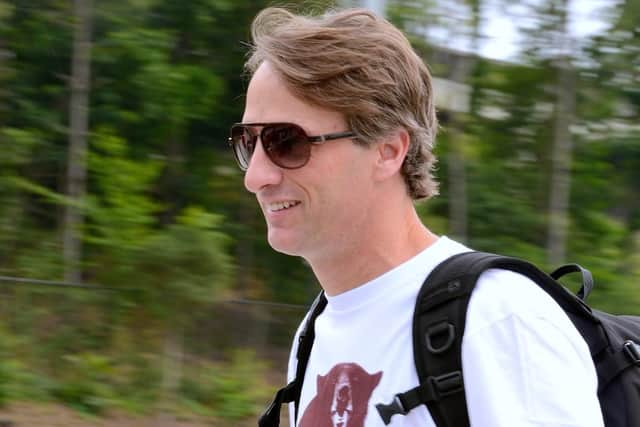 The move to list the park comes after West Lothian Council applied for protection for the park, with a listing also allowing the local authority to apply for specialist funds to restore and conserve the site.
Rick Curran, Skateboard Scotland, said he wanted the park protected for future generations of skateboarders.
He said: "Livingston (Livi) skatepark is a world renowned and iconic Scottish skatepark recognised by many for its ground-breaking design, built at a time when skateboarding was experiencing a global slump. This design has not only resulted in continuous use by generations of local skaters but has also seen many world-famous pro skaters visit over the years, such as Tony Hawk and Steve Caballero, who recognised Livi's deserved place in skate history.
"Skateboard Scotland are extremely keen for Livingston to retain the essence that makes it a famously strong foundation for Scottish skateboarding, but also to explore necessary steps to ensure this essence is protected for future generations through sympathetic, considered stabilisation and restoration. We look forward to working with the skate community and HES on this."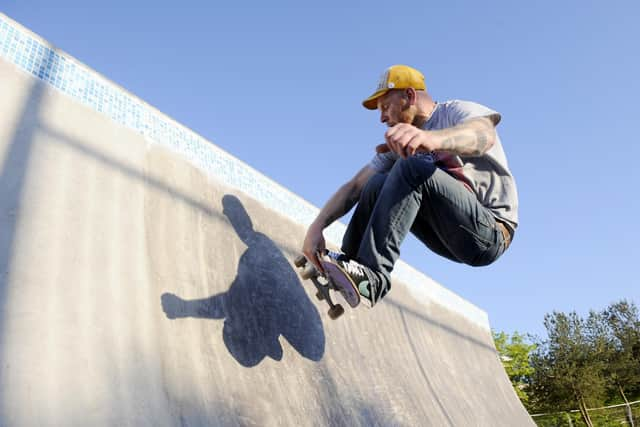 The skate park took shape after skater Kenny Omond, founder member of the Livingston Skate Kats, visited California in the late 1970s to take the temperature of skate culture, returning to West Lothian to lobby the then Livingston Development Corporation for a park in the town at a time when skaters were putting themselves at risk as they navigated the smooth roads and underpasses of the new town.
Architect Iain Urquhart, a graduate of Edinburgh School of Art employed by the corporation, took the project on, with his wife Dee already well immersed in skate culture and providing a constant source of inspiration.
Dara Parsons, Head of Designations at HES, said: "We know that Livingston Skatepark is a hugely popular piece of urban heritage, renowned among skaters across Scotland and beyond. We want to hear views from as many voices as possible to help us understand more about its cultural and historical significance and its position among our 20th century heritage.
"We're delighted to be collaborating with Skateboard Scotland on this survey."