Lawyers for Aberdeen City Council have gone to court in New York to try and force Bloomberg to release documents and communications between Stephanie Ruhle and the founder of the leading sportswear brand, Under Armour.
The extraordinary development is tied to the council's long-running legal action against Under Armour, which it has accused of artificially inflating the price of its shares. The council, which made significant investments in the firm's stock, is the lead plaintiff in the certified securities fraud class action.
Its legal representatives claim Under Armour's actions resulted in the loss of more than £6.5 million at the North East Scotland Pension Fund (NESPF), the pension scheme for more than 70,000 public sector workers across the Aberdeenshire area.
That court case has been ongoing for more than six years, but now the council, which is the administering authority of the fund, has stepped up its efforts. Documents filed with the US district court for the Southern District of New York show the local authority's lawyers have already served Bloomberg with a subpoena to try to get hold of Ms Ruhle's correspondence with Kevin Plank, the founder and former CEO of Under Armour, as well as other employees of the firm.
Since the subpoena was served in January, Bloomberg has refused to release the documents. The council's lawyers have now filed a motion in the New York court to try and compel the company to disclose the information. The lawyers say the documents would form "important evidence" in its case against Under Armour.
Ms Ruhle, a former news anchor and managing editor with Bloomberg, works as the host of 'The 11th Hour', a primetime news and politics programme on the MSNBC channel. She is also a senior business correspondent at NBC News.
Emails sent between the legal team working for Aberdeen City Council and Bloomberg's lawyers show the media outlet has refused to produce the documents, citing reporter's privilege – a qualified right under the first amendment, which prevents reporters from being compelled to testify about confidential information or sources.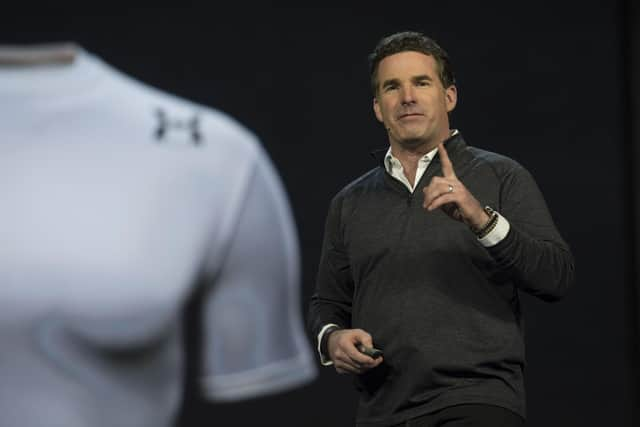 However, the local authority's lawyers have questioned that protection. One email, sent to Bloomberg's lawyers last month by Alex Folkerth, an associate in Robbins Geller Rudman & Dowd, a California-based law firm specialising in securities fraud and antitrust cases, argues "the reporter's privilege does not apply to Ms Ruhle's communications regarding Under Armour because she was not acting as an independent journalist".
In a memorandum filed at court in support of the motion, Mr Folkerth's colleague, Michael Capeci, states: "Because of Ruhle's seemingly extensive involvement with Under Armour, plaintiff served a document subpoena on Bloomberg seeking documents and communications between Ruhle and Plank or other Under Armour employees concerning Under Armour, and documents and communications sent or received by Ruhle concerning Under Armour, from 1 January 2015 to 30 June 2017."
The document claims Ms Ruhle had a "close, personal relationship" with Mr Plank, and had "rushed to Under Armour's aid" in January 2016, the month the company suffered a sharp fall in its share price following a report by Morgan Stanley, which downgraded its stock. The filing states "Ruhle and Plank did not have an independent journalist-source relationship".
Mr Capeci also references a February 2019 article in the Wall Street Journal, which described Ms Ruhle as Mr Plank's "unusual adviser", and claimed the two shared a "close" and "intimate relationship". The heavily redacted document cites other reports, which claimed Ms Ruhle received free flights "all over the world" on Mr Plank's private jet during 2015 and 2016.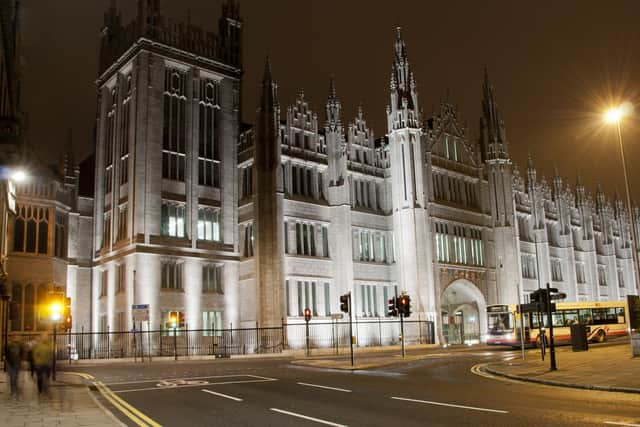 It goes on to criticise Bloomberg for attempting to "shield" Ms Ruhle, claiming the company risks undermining such protections. "Attempting to use the journalists' privilege to shield discovery into Ruhle's activities vis-à-vis Under Armour is an insult to the notion of a 'vigorous, aggressive and independent press'," the memorandum states. "It is frankly perplexing that Bloomberg chooses to argue that Ruhle's activities are worthy of first amendment protection rather than to recognize Ruhle and Under Armour's co-option of their platform for what it is."
Aberdeen City Council's legal action against Under Armour dates back to February 2017, and alleges the sportswear firm artificially inflated the price of its shares and revenue using "illicit" sales techniques and "a façade of consistent growth", which left it and other investors out of pocket as the value of its stock drastically fell.
The legal action alleges Under Armour's "concealed" practices included pulling forward sales from future quarters to artificially boost revenue and hit aggressive sales goals. It also claims Mr Plank "personally cashed in" on the artificial inflation of the firm's share price, selling $138.2m of his own stock between November 2015 and April 2016 in sales that were "suspicious in timing and amount".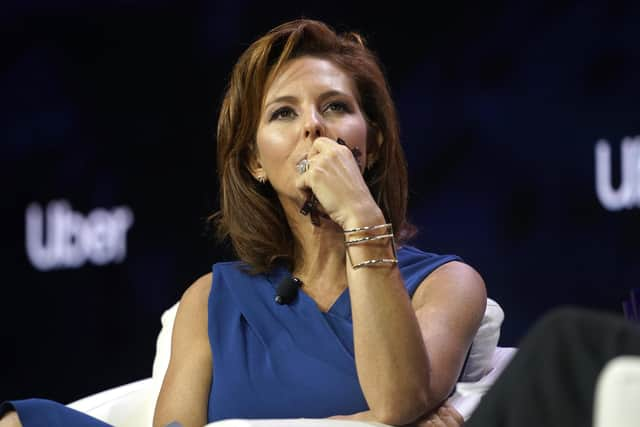 The NESPF acquired more than £20m worth of Under Armour stock six years ago, but the company's share price nosedived after it came under investigation by authorities in the US. The firm, which became a leading global brand name thanks to a series of endorsements with high-profile sports stars including Andy Murray, Anthony Joshua and Jordan Speith, has previously rejected the allegations as being without merit, and said its disclosures and accounting practices have been "entirely appropriate".
Bloomberg declined to comment after being contacted by The Scotsman, as did Under Armour. A spokeswoman for Aberdeen City Council said: "We are unable to comment on any ongoing legal action."