Scotsman opinion: The importance of a Fringe free to offend
​It is shocking the Chief Executive of the Fringe Society needs to defend free expression, but her intervention was vital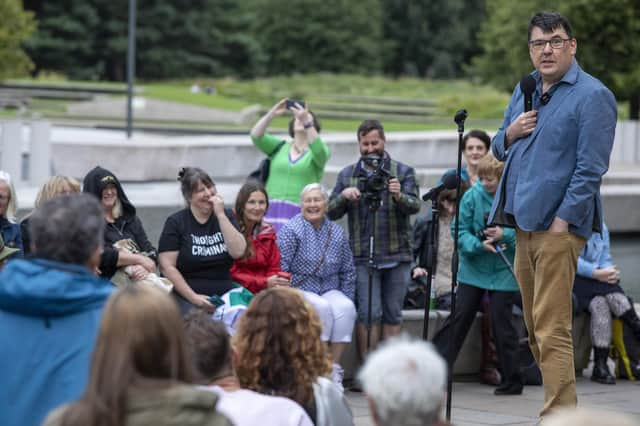 Shona McCarthy's declaration that freedom of expression is still at the heart of the Festival Fringe is welcome defence of one of the event's defining characteristics.
The Fringe Society's chief executive said the event should be a place for "a meeting of minds however difficult the subject or however deep the disagreement."
Quite right. It is a shame, however, that such a defence is required. This year, as last year, we have seen chilling attempts to "cancel" - or "no platform", as it used to be called - figures who hold views that run counter to a particular hard-left consensus.
The highest-profile attempt to censor, this year, was aimed at Graham Linehan, the Father Ted creator who found himself without a venue when the Leith Arches venue refused to allow him to perform his booked performance there.
Linehan is, indeed, a vociferous critic of trans activism. He goes further in that criticism than many would feel comfortable, using language not all would share.
But even if Linehan was too strident for your tastes, another gender critical voice - that of Joanna Cherry MP - also had to win a fight to express her views at the Fringe.
Cherry, a KC, spoke with authority when she suggested her cancellation was an infringement of her right not to be discriminated against because of her beliefs. And a Fringe where comics and public figures are unbooked because some of their views - relevant or not to their performance - do not meet their venues' "overall values" would be a Fringe that had lost its ability to debate, challenge and, yes, offend.
The battle for free, and sensible speech extended beyond the Fringe. A depressing sight was that of authors joining with Greta Thunberg in withdrawing from the Book Festival over its sponsorship by Baillie Gifford, who have holdings in companies associated with fossil fuels.
If authors, of all people, cannot spot the benefits of debating a point, over flouncing off stage in silent protest, we - or at least they - are lost.
And the wider public may come to decide their arguments are lost, too.
Comments
 0 comments
Want to join the conversation? Please or to comment on this article.