Scotland's First Minister Humza Yousaf has said his in-laws are "safe and back home"
Scotland's First Minister has shared a picture of his family as they make it home safely.
"I am pleased to say my in-laws are safe and back home," he said in a post on social media site X.
"We are, of course, elated, but my father-in-law said, 'My heart is broken in two, and with my mum, son & grandchildren in Gaza'.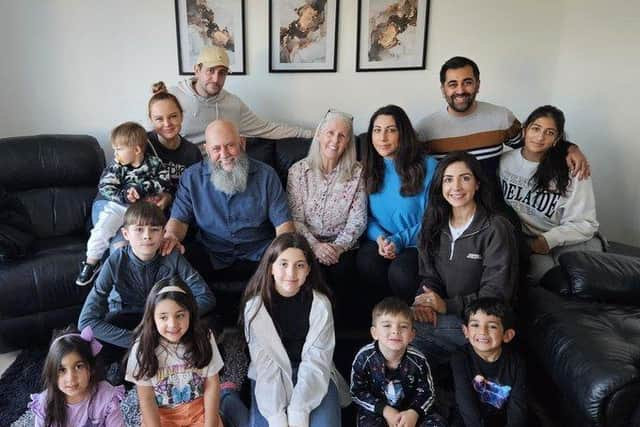 "He then broke down telling me how hard it was saying goodbye to them.
"All of the family is so pleased to have them back home in Scotland. However, our thoughts remain with those who can't leave and are trapped in a war zone. We will continue to raise our voices for peace and to stop the killing of innocent men, women & children in Gaza.
"This has been a traumatic few weeks. I can't begin to tell you the impact it has had on Nadia and our family, particularly my in-laws. I'm sure they will tell their story in time. In the meantime, we ask that their privacy is respected.
"Thank you for all of your good wishes."
Fighting in the Middle East reignited after Hamas, a militant Palestinian group that rules the Gaza Strip, carried out an unprecedented attack on Israel, killing 1,400 people and taking about 240 hostages.
Tel Aviv's retaliation, which has included a ground incursion into the territory, has killed more than 9,000 people, according to the Hamas-run Gaza health ministry.
The growing death toll since Hamas's deadly raids on October 7 has sparked a host of protests in the UK, with thousands of pro-Palestinian supporters taking to the streets of London, Glasgow and Belfast on Saturday to demand a ceasefire.
Comments
 0 comments
Want to join the conversation? Please or to comment on this article.