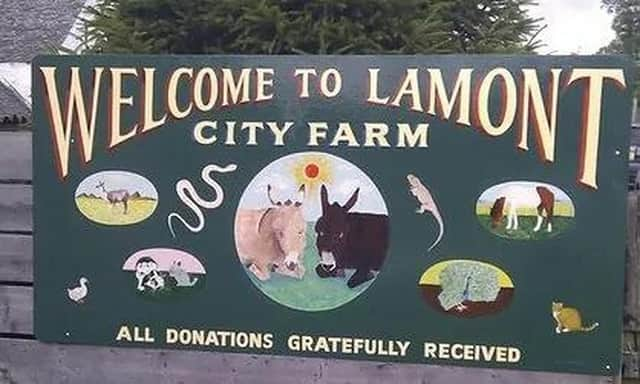 Firefighters were called to Lamont Farm Project on Barrhill Road, near Erskine, to find a cabin on the premises was well alight, around 3.45am on Friday.
The noise of the distressed animals alerted owners to the fire but none were injured by the blaze. Cats managed to escape the cabin and horses were quickly moved to a field after the fire broke out.
Police said they are appealing for information following the wilful fireraising.
In a social media statement, the owners of the farm, said: "Devastated… there are no other words to describe how we feel just now. Unfortunately due to a fire in the cabin last night the farm will be closed until further notice. At about 3.45am a fire was discovered in the Portakabin at the front of the farm, and according to the fire brigade it appears to have been deliberate.
"Luckily any cats that were in the cabin managed to escape, and we managed to turn all the horses up to the field to safety so no animals or humans were harmed, we are so grateful for that.
"We don't know what damage has been caused other than the massive amount of smoke and water damage as Scenes of Crime are in taking pictures and samples just now and we are not allowed access. We know however that the cost is going to be high especially for a small charity like us."
Police attended the farm around 4.15am on Friday.
Detective Constable Robert Urquhart, Paisley CID, said: "Thankfully none of the animals were injured as a result of this but it was noise from their distress that alerted staff to the fire."Officers are currently checking local CCTV and checking with neighbouring properties but would appeal to anyone who may have seen or heard something suspicious in the early hours of Friday morning to come forward."Any information can be passed to officers at Paisley via 101. Please quote reference number 0401 of Friday, 31 March 2023 when calling. Alternatively, details can be given anonymously to Crimestoppers on 0800 555 111."