Lost grave of film star dog who played Greyfriars Bobby in Disney film is found after 18-month search
The lost grave of a filmstar dog who played Greyfriars Bobby in a 1960s Disney telling of the endearing tale of friendship and loyalty has been found after an 18-month search.
Now, talks are now underway to have the remains of the star Skye terrier reburied in Edinburgh alongside the real Greyfriars Bobby in order to make him "immortal".
David Hunter, of Edinburgh, led the search for the celebrity dog, also called Bobby, who for more than a decade lived with his aunt and uncle in Morningside.
Bobby, who enjoyed a period of fame after the film was released and raised thousands for charity through a string of special appearances, was buried in 1974 in the grounds of a house in Dolphinton, near Biggar, Lanarkshire, that was previously owned by former Chief Constable William Merrilees of Lothian and Borders Police.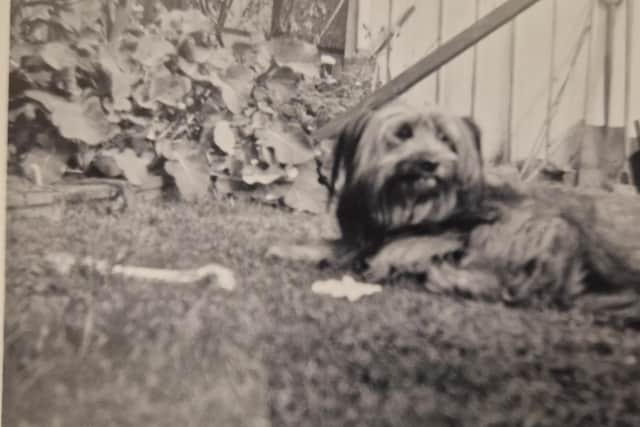 Mr Merrilees became personal friends with Walt Disney as the Greyfriars Bobby film went into production and was gifted Bobby after the movie was released, with the dog then going to live with Chief Inspector John Turner and his family.
David Hunter, the nephew of the chief inspector, set about trying to find the grave after learning by chance that the Dolphinton site was set to be bulldozed and built upon. After more than 18 months of searching the grounds with two friends, Bobby's tiny coffin was found on Saturday.
Mr Hunter, 54, an IT manager at NatWest, said he had been motivated to search for Bobby's final resting place so he could tell his grandchildren that Bobby hadn't been forgotten.
He said: "To be honest, the fact that we finally found Bobby is still sinking in. We were in the final 10 per cent of the search area and the edge of Bobby's tiny coffin appeared. There was silence for a few seconds, then some jubilation and then we spent some time reflecting of what we had been through to find it – and what had just happened."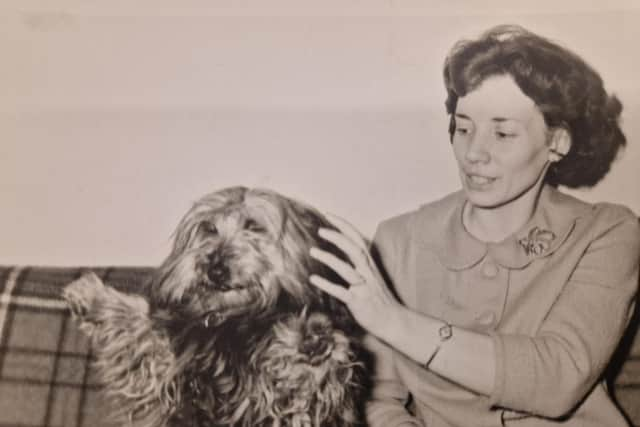 After first visiting the Dolphinton house in June 2021, Mr Hunter appealed on social media for any information about Bobby's grave and was told the gravestone and a memorial statue to the dog had been sold off by an earlier landowner.
"I really just felt this was a very unfitting end to this film star of his day and I wanted to make an effort to find him. I remember Bobby vividly. The way that Disney wanted him was to be quite yappy but I don't remember him like that. He was a very placid dog," he added.
Bobby spent many years in the limelight, from turning up to film premieres to making appearances at charity sales and attending fundraisers at Greyfriars Kirk.
Mr Hunter has held initial talks with the Church of Scotland and Edinburgh City Council to have Bobby reinterred at the grave of Greyfriars Bobby, who is buried close to his master, city police nightwatchman John Gray, whose grave is said to have been watched over by his dog for 14 years.
Mr Hunter said: "We had lots of discussions about whether moving Bobby to Edinburgh was the right thing to do, when Merrilees had buried him at Dolphinton. But we thought by returning him to Edinburgh, to Greyfriars Kirkyard, he would be immortal"
Comments
 0 comments
Want to join the conversation? Please or to comment on this article.