Kate Forbes MSP calls for 'urgent' action on Kinloch Castle as millionaire criticises failed sale
Kate Forbes MSP has said an island-wide poll on the future of Kinloch Castle on Rum should be held "as a matter of urgency" as the millionaire behind a bid to buy and restore the decaying landmark called for accountability over his failed purchase from the Scottish Government.
Jeremy Hosking, a city financier, pulled out of talks to buy the castle March following intervention from Biodiversity Minister Lorna Slater and the Isle of Rum Community Trust.
He had previously signed heads of agreement with the Scottish Government on the sale, with its collapse met with widespread disappointment amongst those who believe the restored castle could draw money, visitors and jobs to the island.
Slater paused the deal last November after the Isle of Rum Community Trust raised concerns over aspects of the purchase and the potential conflict between a wealthy private owner and its community land ownership aims.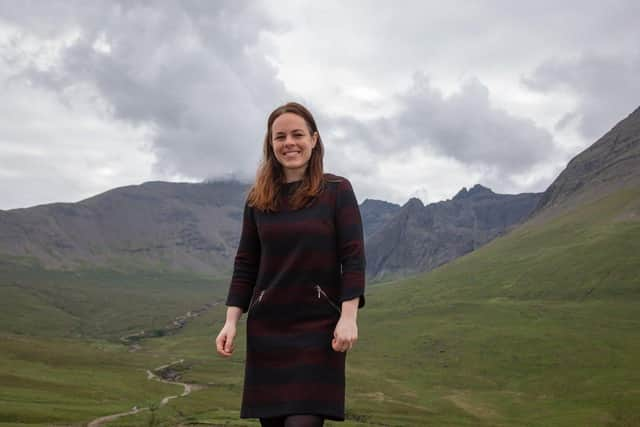 Last night, Forbes, MSP for Skye, Lochaber and Badenoch, said urgent island-wide polling was needed to determine a way forward amid a suggestion that Hosking's restoration plan, said to be worth £10m, had broader support on the island.
Forbes said: "It is absolutely essential that we identify a way forward for the castle, because allowing it to decline and degenerate is unacceptable. The future of our island populations rely on good, local jobs and the castle has the potential to boost the local economy.
"We now appear to be at an impasse, as there doesn't appear to be public funding for the castle and the Community Trust has rejected a private buyer. I would support an island-wide poll on the best future for the castle as a matter of urgency so that we can progress. It is important that every resident has their say."
Hosking said the failed deal kept the financial burden of the castle, which has been boarded up for a decade, on the taxpayer.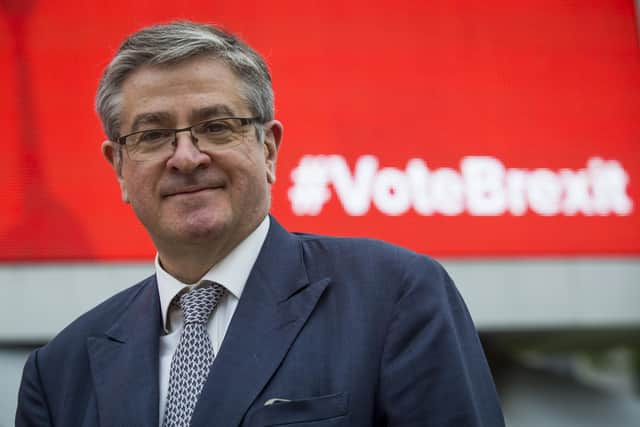 He said: "I think there needs to be some accountability here about what has happened and why it has happened.
"The Scottish Government signed the heads of agreement with me for a building that they were ultimately unwilling to sell.
"My view is there is a leadership group on the island which is excessively influential and imposing their views on everybody else.
"The Scottish Government is blocking the Scottish Government sale and, at the end of the day, the long-suffering Scottish taxpayer is going to be saddled with restoration costs."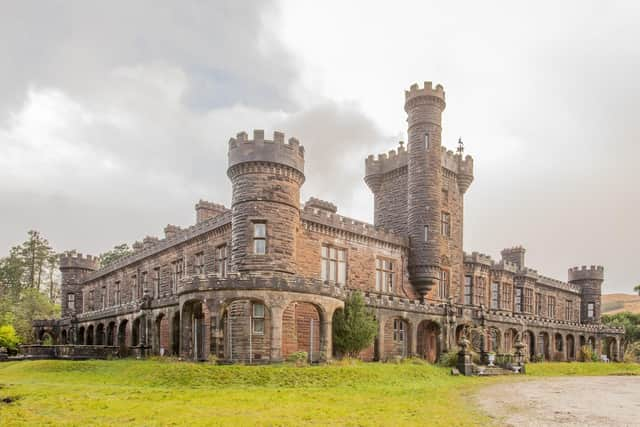 Kinloch Castle Friends Association said its basic inquiries found 12 out of 22 residents on Rum supported the sale, with its findings sent to Slater ahead of her visit to Rum earlier this month, along with a request for confidential polling on the island.
Steve Robertson, development officer at the Isle of Rum Community Trust, said the figures did not represent the picture on the island, adding the group sought to represent all residents. He said a private owner would still be welcome, but that "extreme wealth" was not necessarily a "panacea" for the island.
"There are huge challenges to running and financing a community owned village," he said. "It is a very delicate balance focused around who has the power and responsibility to make changes happen and working together to achieve that.
"For extreme wealth to sit well alongside community-led land ownership in a tiny community such as Rum, it needs a lot of thought, to avoid a rush towards heritage restoration destroying something we feel is even more valuable."
Slater said the Government and NatureScot "remained focused" on securing a sustainable future for the castle. She said: "It has always been important that community interests are fully recognised in any agreement with a prospective buyer. Pro-active community consultation and participation is key to determining the future of the castle."
Slater said she met with every available adult on Rum during her trip earlier this month and would continue to engage with the community.
Comments
 0 comments
Want to join the conversation? Please or to comment on this article.