Former Aberdeen footballer recounts hectic' escape from Israel
Clark Robertson said he is concerned for the safety of his teammates
A Scottish footballer has recounted the "hectic" events which saw him flee Israel amid a spate of attacks by Hamas, with the city where he has lived for the past three months coming under rocket fire.
Clark Robertson, a former professional with Aberdeen, had only been based in Israel since the summer after realising his ambition of playing abroad. But after he got up on Saturday morning ahead of his new team's latest fixture, he quickly realised the country was under attack.
The Scot, who described the bloodshed in Israel and Gaza as "crazy" and very tragic," said that while he had prepared himself for the occasional rocket attack after signing for FC Ashdod, a top flight team based close to the border with Gaza, the events of Saturday left him and his teammates reeling and caught off-guard.
The 30-year-old was staying in Reineh, a city to the north of Israel, ahead of a game scheduled for that evening. But as he and teammates awoke at their hotel, he said they discovered the situation around them was rapidly escalating into an all-out conflict.
"When I got woken up, all the local players were getting messages and alerts on their phones about rockets being fired into Israel," he said. "At that time, they didn't realise what was about to happen, but by 8am they were saying they'd never seen anything like it before. I think you could see all the players were very anxious, and I was as well, to be fair. I didn't know what was happening. It was a hectic day."
As the attacks continued, Robertson and his teammates travelled south to Ashsod, a port city located less than 30 miles north of Gaza. Once there, the club officials acted quickly to ensure the players and staff were able to get out of harm's way.
"We heard that the country was under attack, and from then the club acted really swiftly," he recalled. "I think all the Israeli players wanted to be close to their families which is understandable. Once we got back to Ashdod, the club told us to get our passports, pack our suitcases, and head to the airport, and they sorted flights from there."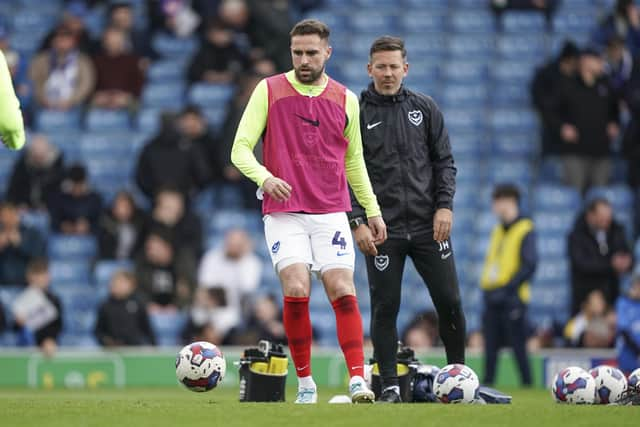 Upon moving to Israel, the central defender, who made 68 appearances for Aberdeen, had been staying at a flat in Ashdod, and since the weekend, the city has been targeted by a rocket attack, with images from the scene showing the smouldering wreck of vehicles. Fierce gun battles have also taken place on the motorway where Robertson travelled with his team hours after the attacks began.
Fortunately, the Scot was able to get out of the country last weekend. After a 26 hour wait at Tel Aviv airport and two cancelled flights, he was able to fly to Budapest, and then on to London, before he travelled north to Scotland.
The former Scotland U-21 international is now back in his native Aberdeen, and said he has been trying to keep in touch with his Israeli colleagues who remain in the country via messages and videos on a WhatsApp group.
"Four of my teammates live in Ashkelon which is ten minutes away from Gaza, and rockets were landing there," he explained. "Thankfully everyone is safe so far, and hopefully it stays that way, but it's a worrying time for them.
Robertson, who has also played for Blackpool, Portsmouth, and Rotherham during his footballing career, said that when the prospect of joining the Israeli side first emerged, he was made aware of the potential for attacks, given Ashdod's proximity to Gaza. However, he said no one expected the onslaught that took place last weekend.
"I think when the interest came from Israel, I'd always wanted to go abroad," he said. "I did a lot of research online and spoke to a couple of Israeli agents about the situation there. At the time, it had been safe for a number of years - they're used to rocket attacks from Gaza now and again, but never did I think something like this would happen when I went over there.
"When I moved into my apartment, I prepared myself for a few rocket attacks, and my landlord showed me a safe place to go if there was an alarm. In the three months I was there, there was no trouble and it was very safe, but what happened on Saturday caught everyone off guard."
With all football in Israel suspended due to the ongoing conflict, Robertson said he did not know if, or when, he would return to Ashsdod, especially given the prospect that some of his younger teammates could be called up to the military. But with the death toll mounting in Israel and Gaza, he expressed hope that the fighting would come to an end before long.
He said: "I spoke to someone from the club on Wednesday who was asking if I was okay, and they don't know what's going to happen in the weeks and months that's coming, they just don't know at this point. I've genuinely loved my time in Israel so far, the lifestyle's amazing and the standard of football is very good.
"You just never think something like this is going to happen. I'm just hoping that they can come to some kind of resolution soon and find some peace, and return to some sort of normality so I can get back out there as soon as it's safe to do so."
Comments
 0 comments
Want to join the conversation? Please or to comment on this article.