Duchess of Buccleuch dies 'after short illness' following operation, family says
The Duchess of Buccleuch has died aged 68 "after a short illness" following an operation, a statement on behalf of her family has said.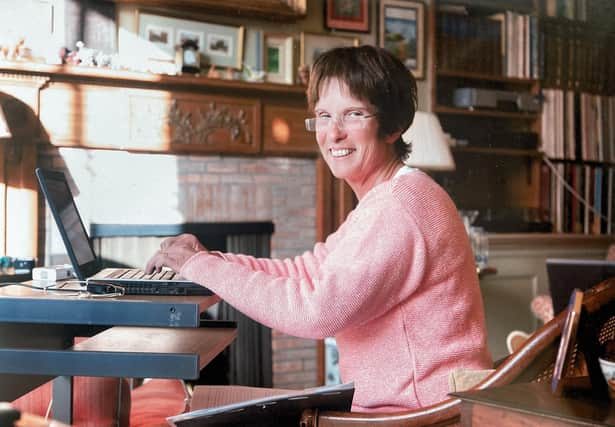 Born in 1954, Lady Elizabeth Kerr married the current Duke of Buccleuch, Richard Scott, in 1981, going on to have four children.
The duke was to go to the coronation on Saturday but is now understood to be unlikely to attend.
The Duke had been due to play a ceremonial role in the King's Coronation at the weekend, by carrying the Sceptre with Cross, a piece of royal regalia, to the altar at Westminster Abbey.
He has previously served as steward of Westminster Abbey.
The Duke was until recent years Scotland's biggest landowner, until he was overtaken by the Danish billionaire and rewilding enthusiast Anders Holch Povlsen.
The family owns four estates in central Scotland, the Scottish Borders – where they serve as the Duke and Duchess of Queensberry – and rural Northamptonshire.
Benny Higgins, the executive chairman of Buccleuch – which manages the business interests of the family, said: "The Duke of Buccleuch and his family have announced that, very sadly, on Sunday morning the duchess died after a short illness following an operation.
"The duchess was the most wonderful, life-enhancing spirit and our hearts go out to the family as they come to terms with their loss."
The duchess was educated at London School of Economics, gaining a bachelor's degree in sociology, before going on to work on BBC Radio 4's Kaleidoscope programme and then moving to BBC Radio Solway after marrying the Duke.
Her primary interest, however, was in the arts, with the duchess founding the Walter Scott Prize for Historical Fiction, a leading literary award for which she served as a judge.
She subsequently established the Young Walter Scott Prize for aspiring writers.
The first was first Walter Scott Prize was awarded in 2010 to Hilary Mantel for Wolf Hall.
Mantel, who died in September, said the prize would "push writers on to explore the limits of technique and the limits of their influence, and will open up for readers, I hope, the treasures of the genre".
The rules were changed in 2012 to include books written and published in the Commonwealth as well as the UK and Ireland.
This year's shortlist was revealed last month and the winner, who will be announced in June, will receive £25,000.
The duchess was also involved in a number of other arts organisations, serving as the chairwoman of Scottish Ballet and the Heritage Education Trust as well as a trustee of the National Museums of Scotland and the British Museum.
The Duchess was also a patron of the Royal Caledonian Ball.
She is survived by her husband, four children and 11 grandchildren.
There will be a private family service in the Borders, with a service to celebrate her life expected to be announced at a later date.