Kureishi, author of the seminal Buddha of Suburbia and My Beautiful Laundrette, said he thought he was dying when he keeled over on Boxing Day and felt as if he had just "three breaths to go".
The writer is still in hospital in Italy after having surgery on his spine.
He fell after returning to his apartment following "a comfortable walk to the Piazza del Popolo, followed by a stroll through the Villa Borghese". He watched footballer Mo Salah score against Aston Villa, sipped half a beer, and then began to feel dizzy, the author wrote on Twitter.
Kureishi said: "I lent forward and put my head between my legs; I woke up a few minutes later in a pool of blood, my neck in a grotesquely twisted position, my wife on her knees beside me.
"I then experienced what can only be described (as) a scooped, semi-circular object with talons attached scuttling towards me. Using what was left of my reason, I saw this was my hand, an uncanny object over which I had no agency.
"It occurred to me then that there was no coordination between what was left of my mind and what remained of my body. I had become divorced from myself. I believed I was dying. I believed I had three breaths left."
He said his wife, after hearing his "frantic shouting", saved his life and kept him calm.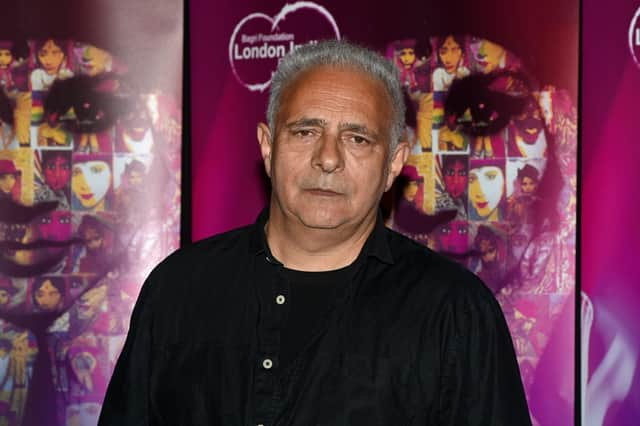 Kureishi added: "For a few days I was profoundly traumatised, altered and unrecognisable to myself. I am in the hospital. I cannot move move my arms and legs.
"I cannot scratch my nose, make a phone call or feed myself. As you can imagine, this is both humiliating, degrading and a burden for others. I've had an operation on my spine and have shown minor improvements in the last few days," he added.
He said he now had sensation and some movement in his legs and will start rehabilitation as soon as possible.
The writer thanked the doctors and nurses at the Gemelli hospital, Rome, for all their "extraordinary kindness, competence and care". He also thanked his fans for "their love and support" over the years.
Kureishi added: "At the moment, it is unclear whether I will ever be able to walk again, or whether I'll ever be able to hold a pen, if there is any assistance that I would be grateful for, it would be with regard to voice assisted hardware and software, which will allow me to watch, write and begin work again, and continue some kind of half life."
The Buddha of Suburbia, published in 1990, won the Whitbread Award for a first novel. The exploration of class, ethnicity, sexuality and culture in late 20th-century London was adapted into a television series with a soundtrack by David Bowie in 1993.
Kureishi's screenplay for the 1985 film My Beautiful Laundrette was nominated for both a Bafta and an Oscar and launched Sir Daniel Day-Lewis's acting career.