Irvine Welsh: An Edinburgh "inspiration"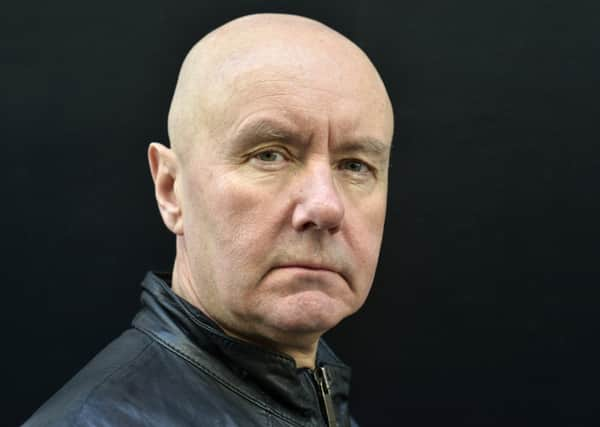 Irvine Welsh's ascent from obscurity to Scottish literary royalty was born from an ability to capture the brutal realism of everyday life in some of Edinburgh's most deprived areas.
Born in Leith in 1957, Welsh moved Muirhouse at the age of four where the wave of crime and drug abuse that consumed the area shaped much of his later work.
He left Ainslie Park High School at 16 and departed for London's flourishing punk scene in 1978.
Welsh returned to the capital in the early eighties, taking a job as a training officer in the housing department.
When Trainspotting was released in 1993, it painted a raw, gritty picture of an Edinburgh rarely seen by the public eye.
Welsh's work shone a light on the underworld of a city known for hosting the largest arts festival in the world.
Yet it was far from mere fiction.
Instead, this was the gritty reality that thousands in the capital lived through as a drug and HIV epidemic tore through it in the eighties.
By the time the Danny Boyle directed film version hit screens in 1996, Welsh was a literary revelation.
While certain critics hit out at Trainspotting's "glamourised" version of drug abuse, the authenticity with which Welsh captured the brutal life led by the chemical generation earned him praise in other quarters; he was even described as "the best thing that has happened to British writing for decades," three years before Boyle's iconic film adaptation.But it was the grittiness of Welsh's original work that inspired others to follow in his footsteps, according to Graham Fitzpatrick, creative manager of Pilton-based film charity Screen Education Edinburgh - of which Welsh is a patron.
"To see someone like him, who's come from the same kind of background that everybody here has experienced - be as successful is really inspirational," he said.
"Culturally, Trainspotting was hugely important, not just because it really showed a darker side to Edinburgh, one that so many of us were living in at the time, but also because the way it was written."
"I grew up in Royston Mains and at the height of the drug and Aids epidemic, every family lost someone, it was common then to know someone who had died because of Aids or an overdose.
"And Irvine wrote in that Edinburgh accent, even when I first picked it up I was having trouble following it but the more I read, the more I realised 'this is what I sound like', it was like he made great writing so much more accessible to people who didn't read.
"I think that's why he's been so successful. He inspires those who come from similar backgrounds to confront their issues in a creative way. Trainspotting is such an iconic work that it's just going to continue to do so."