'How on earth did it skid that badly?' - Neighbours left 'shocked' after Edinburgh bus crashes into building
No one was injured.
Stockbridge residents have been left shocked after a Lothian bus crashed into a building this morning.
No injuries were reported.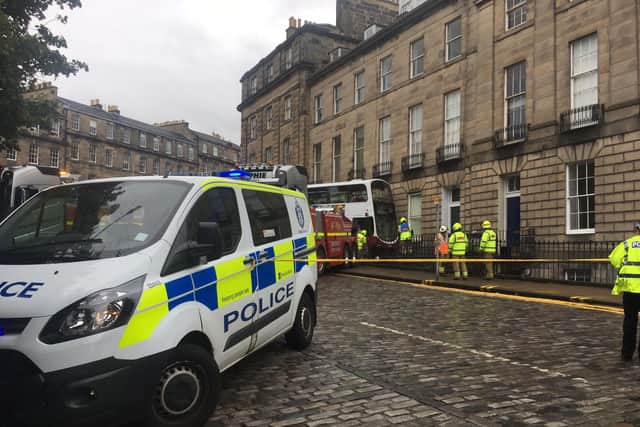 The bus and emergency services are still on the scene.
The cause of the incident has not yet been confirmed.
"I'm not surprised. When there's snow and ice there's problems coming up here. It's a dangerous spot," said Shona Campbell of Howe Street, which connects to Circus Place.
Candia Kingston of Moray Place said: "The poor people in the house, can you imagine that bus at your livingroom window?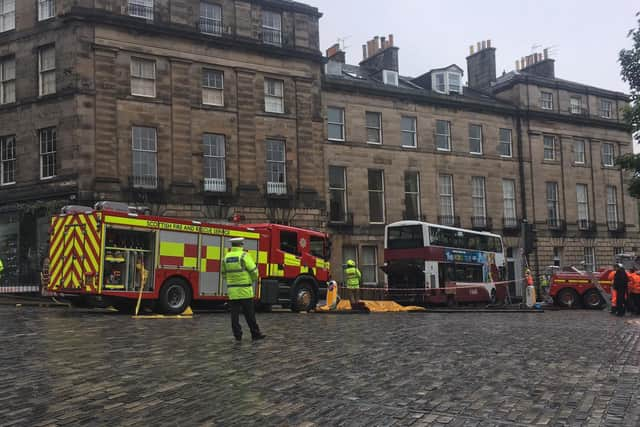 "Our car on these setts in the rain, it's so slippery. Bikes as well, my husband and I have both come off bikes on the sets. Still, how on earth did it skid that badly?"
Fenella O'Brien, 22, who lives on Royal Circus, said: "It's quite extraordinary, quite rare. This is shocking.
"I didn't see anything but walking out you don't see something like this every day. I hope everyone's okay. I didn't even know that it had happened."
Another Howe Street resident said: "The first thing I heard were all the sirens and police coming. I didn't see or hear the crash but I looked out the window and just said thought 'oh my God!'"