Gareth Williams: Taking Skyscanner to new heights
Following last year's takeover of the flight search engine that he co-founded, Skyscanner chief executive Gareth Williams is on a mission to create the world's largest online travel brand.
And he insists that the Edinburgh-based company will continue to operate independently in the wake of its acquisition in November by Chinese travel giant Ctrip.com in a deal worth about £1.4 billion.
"The company's long-term strategy is centred on owning a greater part of the travel journey from destination selection through to post-travel engagement," Williams said.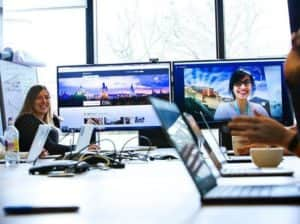 "We have made some significant strides towards achieving this objective and have reached some extremely exciting milestones in 2016."
Among those milestones was a 44 per cent surge in revenues to £158.3 million for the year, while profits after tax jumped to almost £25m, up from £10.6m in 2015 – boosted by a tax credit amounting to £17.7m.
The credit was mainly driven by one-off share-based payment deductions following the company's sale to Ctrip, and Skyscanner said it does not expect a repeat on this magnitude, adding: "We hold ourselves to a high standard in relation to paying a fair rate of tax in all of the jurisdictions in which we operate".
Accounts just filed with Companies House show that the average number of people employed by Skyscanner during the year to the end of December rose to 511, up from 446 in 2015.
Williams said: "In executing our strategy, the company has continued to invest in headcount, particularly product and engineering talent, and the development of its core travel products. While this investment has supported another year of growth in the volume of unique monthly visitors to the website and mobile applications, the real benefits will be seen over the longer term."
Skyscanner is a rare example of a Scottish "unicorn" – a start-up company valued at more than $1bn – alongside FanDuel, the fantasy sports operator that also began life in Edinburgh and which recently abandoned its planned merger with US rival DraftKings.
Williams said the acquisition by Ctrip represents a "significant milestone" in the growth of Skyscanner, "and we are very proud to be working in partnership with one of the most successful online travel businesses in the world".
He added: "Whilst we will seek to leverage Ctrip's extensive experience in travel and booking technology, our strategy remains unchanged.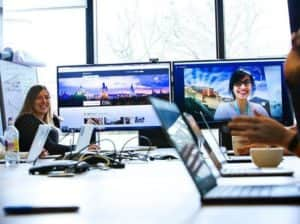 "Our vision is to become the most trusted and most used online travel brand in the world. We are confident in the global strategy underpinning this objective and believe that we can continue growing headcount, unique users, sessions and revenue in the coming year and beyond."