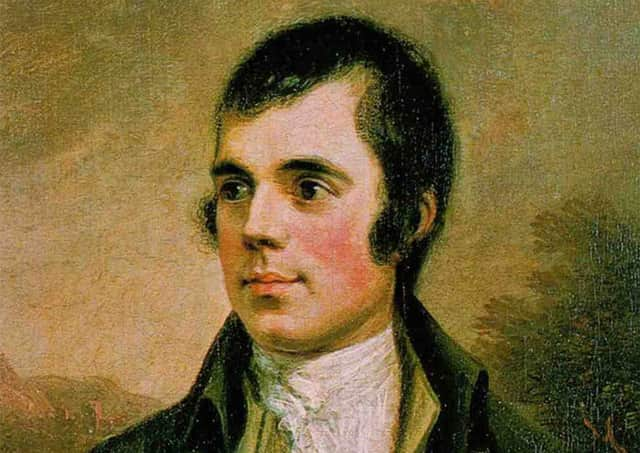 The life and works of Robert Burns are celebrated right around the world, and none more-so than January 25: Burns Night.
It's a night of singing, drinking and dancing - three of Robert Burns' most well-documented pastimes, but there's more to the Bard than meets the eye.
Robert Burns was born in Alloway, Ayrshire on 25th January 1759 and lived a short life before dying at the age of 37 from a pneumonia, after a tooth extraction.
His flame may have faded early but during his years he burned bright, fathering at least 13 children with five different women and collected around 600 songs and poems.
In 1786, Burns was ready to leave Scotland forever and begin a new life in Jamaica. Picture: Greg Macvean
Professor Gerry Carruthers is Francis Hutchison Professor of Scottish Literature at the University of Glasgow. He has specifically studied Burns for over 20 years and is now the general editor of the New Oxford University Press Edition of the collected works of Robert Burns.
He's forgotten more about Burns that most people will ever know and has a unique insight into Burns' famous poem, The Cotter's Saturday Night.
During Burns's time, a "cotter" was a peasant given the use of a cottage by the property owner in return for labour - e.g. working the land - instead of paying rent.
In the tale, the Cotter and his family finally find time to relax on the Saturday night ahead of Sunday's day of rest. The cotter and his wife are joined for dinner by a trickling of family and their eldest daughter Jenny, who is soon accompanied by a local boy. The cotter's wife wastes no time the blossoms of true romance.
Burns Cottage in Alloway, part of the Burns Birthplace Museum
Perhaps 19th century Scottish author Henry Mackenzie described the poem best, as "one of the happiest and most affecting scenes to be found in a country life... a domestic picture of rustic simplicity, natural tenderness, and innocent passion that must please the reader whose feelings are not perverted."
Professor Carruthers explains the poet's perspective: "Burns himself was in fact the son of a tenant farmer so he comes from a slightly higher social background than the cotter, so he doesn't quite come from the peasantry.
"Burns comes from the upper end of the peasantry that begins to look like the tail end of the middle class."
"His father William clearly had an eye on Robert's education and had him taught more than his fair share of geometry, arithmetic and English prose.
"He had ambitions for Robert - and brother Gilbert - to have careers beyond the farm."
Burns himself became a tenant farmer at the age of 29, when he took a lease on Ellisland Farm in Dumfriesshire and trained up as an exciseman - a taxman - which was a middle-class occupation.
Despite an upbringing at the upper echelons of the peasantry, Burns admired the workers lovingly in his texts, and wrote of them without condescension or elitism.
On Burns night we come together to share in Robert Burns's love for feasting, friendship and verse but echoing his virtues of liberty, compassion and humanity is the ultimate way to toast the immortal memory of Scotland's favourite son.