Members of the Fire Brigades Union (FBU) are set to walk out in an ongoing dispute over pay, after a ballot found 88 per cent were in favour of industrial action.
The strike ballot, which opened on December 5 and closed on January 30, had a turnout of 73 per cent. The FBU says it will now give the UK Government and employers ten days to come back with an improved offer, which could be put to a vote of members.
If industrial action goes ahead, it would be the first nation-wide fire strike over pay since 2003.
Pay is set at a UK level and firefighters have been offered a 5 per cent increase, up from the 2 per cent rise offered earlier last year, according to the union's Scottish secretary, John McKenzie. FBU members rejected the 5 per cent pay offer in November.
Mr McKenzie said the vote showed "how frustrated, angry and undervalued our members feel".
He said no industrial action would take place until a meeting with employers was held on February 8., adding: "The implications on services are severe and they are severe for a reason," he said. "It takes three years to train a firefighter and our members have many years of experience.
"That can't be replicated on a couple of weeks' training. If we don't receive an improved offer, they will be withdrawing their labour and the skills and experience of our members are impossible to replace."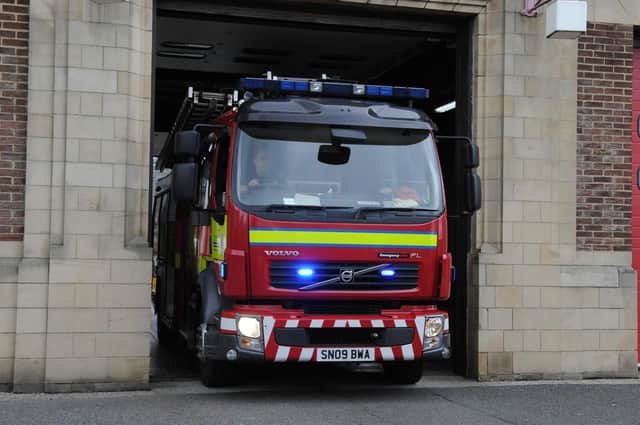 Scottish Fire and Rescue Service (SFRS) interim deputy chief officer Stuart Stevens stressed any emergency where there was a risk to life or a clear sign of fire would be responded to, regardless of any eventual strike action.
"As a fire and rescue service, we have a legal and moral duty to provide an emergency response to the communities of Scotland, including during periods of industrial action," he said.
"I want to assure the public that we are developing contingency plans to enact during any strike and we will respond to any emergency where there is a risk to life or a clear sign of fire."
The Scotsman understands military assistance – in which services personnel could be trained and used to support with firefighting roles – is one of the options being discussed in the event that further negotiations fail.
Community safety minister Elena Whitham described it as "disappointing" the Fire Brigades Union had voted for industrial action.
"The Scottish Fire and Rescue Service has comprehensive contingency plans for industrial action based on making the best use of the resources available to keep communities safe," she said.
"In addition, we are working with SFRS to consider appropriate military assistance as part of its business continuity arrangements in the event that negotiations fail."
Matt Wrack, general secretary of the FBU, said: "Firefighters across the UK have spoken. The Fire Brigades Union has a decisive mandate for strike action."
He added: "Rishi Sunak's Government has refused to make funding available for a decent pay offer to firefighters and control staff. Firefighters were among Britain's Covid heroes who kept frontline services going during the pandemic. The Prime Minister has badly misjudged the public mood by imposing pay cuts on key workers.
"Our members risk their health and safety, and sometimes their lives, round the clock to keep people safe and serve their communities. However, with inflation and energy bills rocketing, they are now increasingly struggling to pay the bills or to afford the basics."
The ballot result comes just three days after the death of Scottish firefighter Barry Martin was confirmed.Mr Martin, 38, from Fife, died after sustaining serious injuries during the blaze at former Edinburgh department store Jenners. He is the first Scottish firefighter to die while on duty since Ewan Williamson, who died after being injured at the Balmoral Bar in Edinburgh in 2009.Scottish Labour community safety spokesperson Katy Clark said: "Firefighters play a heroic role, but we know that the SNP's budget decisions mean that they have faced years of flat pay, effective pay cuts and no scope for pay improvement without promotion."The recent tragic loss of the life of firefighter Barry Martin in the Jenners fire and the evidence of high levels of cancers and other illness amongst firefighters as a result of their exposure to toxins highlights the risks they take on our behalf."With the cost of living crisis biting and brutal cuts to the justice budget set to threaten the working conditions of Scotland's firefighters and the safety of the public, the need for action could not be clearer."Scottish Liberal Democrat justice spokesperson Liam McArthur MSP said: "Over recent years, firefighters have endured mounting pressures as they see funding slashed, resources wiped and staff levels plummet. This SNP/Green administration has left our emergency services high and dry, so it is little wonder that workers believe strike action is the only option left."
A Downing Street spokesman said the UK Government would urge the FBU to "reconsider and keep negotiating". The Prime Minister's official spokesman said the Government was working to "mitigate the possible risks that [strike action] poses".