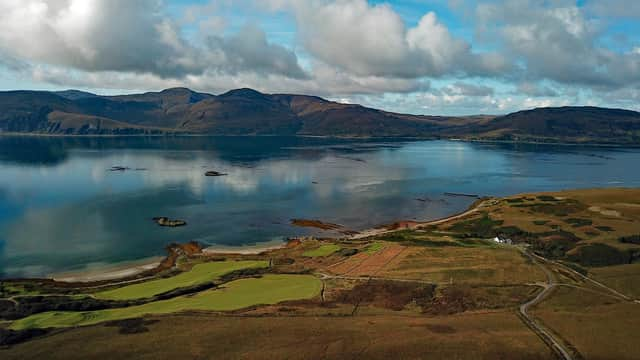 The revolutionary Oran na Mara project, by marine energy firm Nova Innovation, will see a series of underwater turbines installed between the two islands in Scotland's Inner Hebrides.
The devices will generate 3MW of green electricity, which will be used to power local whisky distilleries.
The turbines will not be visible above the water and will not create shipping or navigational hazards.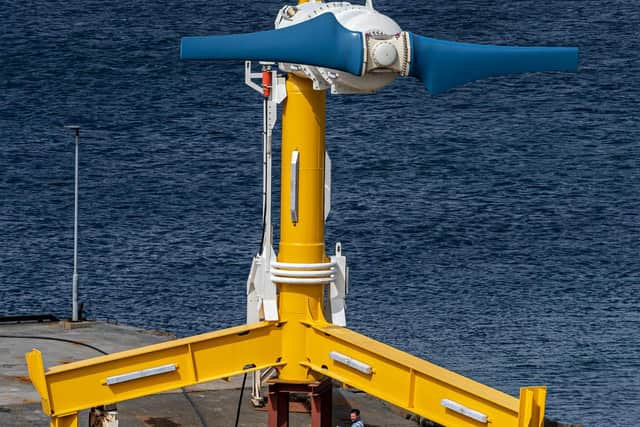 Well-known brands making use of the power include Islay's Bunnahabhain and Bruichladdich.
The move will help the Scotch whisky industry and the country achieve ambitious climate goals.
Simon Forrest, chief executive of Nova Innovation, said: "We are excited by the opportunity to combine Scotland's rich whisky heritage with the immense power of the tide in the Sound of Islay.
"Tidal energy can play a huge role in decarbonising the whisky industry and ensuring a sustainable future for Scotland's island communities.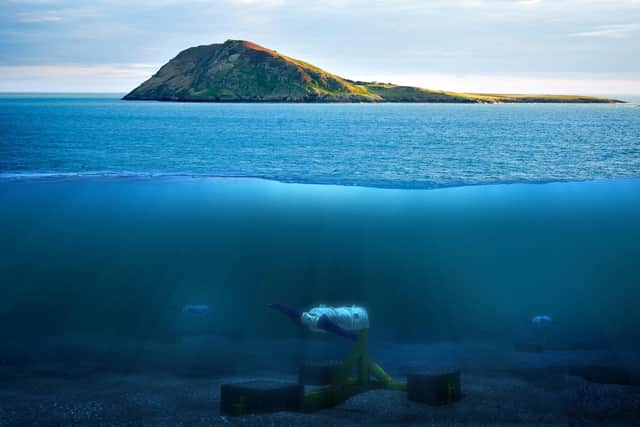 "The Oran na Mara tidal array has the potential to pair one of Scotland's largest and world-leading exports – whisky – with world-leading and internationally exportable tidal power technology."
AJ Cunningham, operations manager at Bruichladdich Distillery, said: "This tidal energy project is really encouraging news for Islay and the potential of energy sourced locally and renewably.
"In order to decarbonise our activities, access to a clean and continuous supply of energy such as tidal power could help support our carbon-zero ambitions."
A spokesperson for Bunnahabhain Distillery owner Distell, added: "This has significant potential to support a raft of improvements that Bunnahabhain distillery is committed to making, to grow the sustainability of the iconic Scotch malt whisky brand and supporting the distillery to do its bit to help tackle the climate change crisis."
Argyll and Bute MSP Michael Russell has welcomed the initiative.
He said: "It is good to see two success stories coming together.
"Whisky is a global brand and Islay is at the heart of that international industry.
"Our renewable sector is also attracting world attention and the waters around Islay have huge potential.
"The combination of the two shows the innovation and imagination for which Scotland is also famed and I am delighted to welcome this news.
"It will help decarbonise Islay, but it will also give an example of good practice which will be widely recognised and applauded."
The new project comes following a similar tidal power scheme by Nova Innovation at Bluemull Sound in Shetland - the world's first offshore tidal array - which has been powering homes, businesses and the local grid since 2016.
Crown Estate Scotland (CES) has awarded the firm an Option Agreement for the Oran na Mara array, which enables the company to begin work on the development.
Islay and Jura are currently home to 10 of Scotland's best-known whisky distilleries.
Scotland has set a target to achieve net-zero climate emissions by 2045, five years ahead of the UK date of 2050.
The Scotch whisky industry is already adapting, with many distilleries developing environmentally friendly initiatives.
The Scotch Whisky Association recently announced its aim to reach net-zero by 2040.
A message from the Editor:
Thank you for reading this article. We're more reliant on your support than ever as the shift in consumer habits brought about by coronavirus impacts our advertisers.