Western Isles sees substantial drop in birth rate after hospital records two babies in one month
Scotland's western isles have seen a rapid decline in the number of babies being born in the past few years, a head of maternity services has said, with depopulation cited as a key reason.
According to recent figures, there were only two births recorded last month in the Western Isles General Hospital, which is based on Lewis and serves the Outer Hebrides. The hospital's head of maternity, Catherine MacDonald, said the March figure was "particularly unusual", but confirmed there has been a definite decline in the region's birth rate.
NHS Western Isles figures show in the 1980s, maternity wards would deliver, on average, 24 to 28 babies a month. This year midwives are expecting a monthly average of 12 newborns.
"March was particularly unusual for us, but we have seen a rapid decline in birth rate over the last couple of years," Ms MacDonald said. "When I first came to work here in the 1980s, on average we were delivering 360 babies a year. Now it is averaging about 130 a year."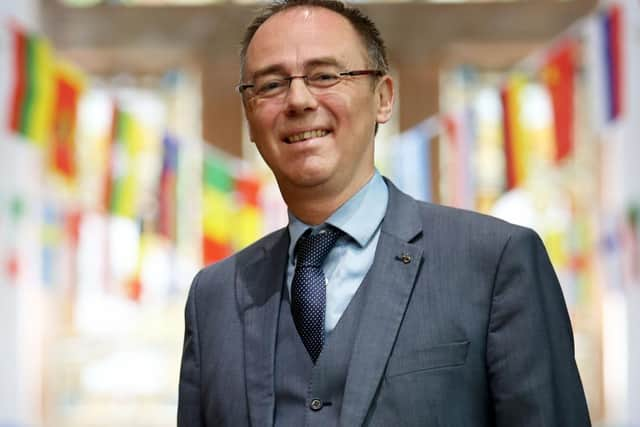 One reason might be that mothers choose to go to the mainland to have their baby. But the the maternity boss pointed to the wider issue of depopulation as a likely impetus for the decline in birth numbers.
The estimated population of the Outer Hebrides at June 2021 was 26,640 – a fall by almost a fifth (18.5 per cent) from 31,548 in 1981, according to National Records Scotland (NRS).
Between 2011 and 2021, the island region and Argyll and Bute saw a 13 per cent drop in the zero to 15 age group – the largest decrease compared to other local authority areas in Scotland.
The Outer Hebrides and Inverclyde also had the largest fall in the 16 to 64 age group, recording a decline of 9 per cent.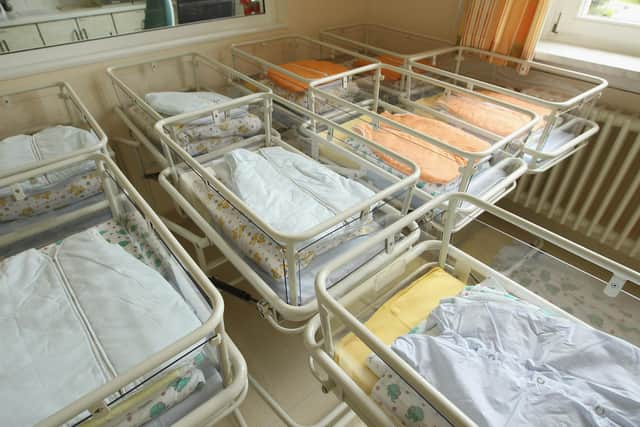 In the same timeframe, deaths (3,575) in the Outer Hebrides exceeded births (2,194), resulting in a negative natural change to the population of -1,381.
From these figures, NRS said in the next two decades, the population in the Outer Hebrides is projected to fall by 16 per cent (4,021 people) to 22,709 by 2043.
To put this in context, the equivalent population figure for overall Scotland over the same time period is projected to increase by 2.5 per cent.
Other factors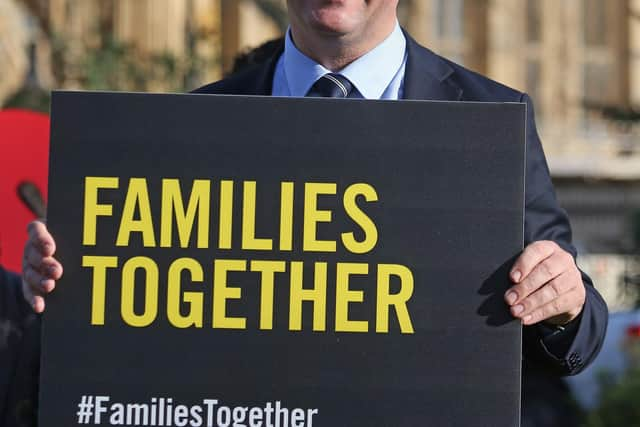 Pregnancy anxiety during the Covid-19 pandemic and the higher cost of living could also explain the declining birth rate, Ms MacDonald said. "People are thinking more about whether or not to have children," she said.
"During Covid, there were certainly fears over getting pregnant with the virus going round. But also because of higher prices now, some people are deciding they can't afford to have children or have big families."
She also pointed to more readily available contraception and pregnancy termination methods being a factor in fewer babies being born.
Recruitment issues
With the declining birth rate and overall declining population levels, Ms MacDonald said it was becoming more challenging to retain maternity staff and encourage people back to the island for work.
"While there are fewer births, we have a lot more women's services than ever before, including mental health and after birth care, so we still need the staff," she said.
Ms MacDonald said in the long term, the declining birth rate and recruitment concerns would pose a potential risk for older generations living on the Western Isles, where the median age is 50.
Alasdair Allan, SNP MSP for Na h-Eileanan an Iar, said the age profile for the Outer Hebrides "is not presently encouraging". Commenting on declining population numbers, he said: "Historical factors have been a lack of job opportunities, but that is less of a factor today, where a labour shortage is the issue.
"One of the biggest questions now is the ongoing need for more housing, something which is the single biggest factor holding businesses back in many areas, and keeping young families from making long term plans to stay. Tackling all of these factors are essential to turning around the present age profile.
Political push
Angus MacNeil, SNP MP for Na h-Eileanan an Iar, said the island community was "very concerned" about the declining birth rate figures and linked it to the "other big worry" – depopulation.
Mr MacNeil said he met with the UK Home Office last year to talk about measures to tackle the declining numbers, but dismissed the department as "completely disinterested in helping".
He insisted the Scottish Government needed to be given more power to provide visas for people to move to the islands to encourage population regrowth.
A spokesperson for the Scottish Government said its Rural Visa Pilot proposals, which were put forward to the UK Government to help facilitate migration to remote and rural areas of Scotland, received "widespread support" from stakeholders across Scotland, adding: "However, we have yet to receive a formal response from the UK Government, whose focus instead is on detrimentally restricting migration."
But the Home Office said depopulation in the Outer Hebrides was neither caused by nor could be remedied by the UK immigration system.
A Home Office spokesperson, who cited information from the independent Migration Advisory Committee (MAC) – the non-departmental public body that advises the government on migration issues – said: "Rural areas may struggle to attract and retain migrants for the same reasons as with the local population.
"Investment in jobs and infrastructure, which the Scottish Government has powers to address, must therefore be considered."
The MAC has previously noted migrants may not want to stay in remote areas for much the same reasons as the areas struggle to retain those who are born there. Such areas must be able to attract and retain people from within the UK as well as from overseas.
It said the reasons for local workers leaving must be addressed and immigration must be considered alongside investment in jobs and infrastructure such as roads, schools and health facilities..
Comments
 0 comments
Want to join the conversation? Please or to comment on this article.