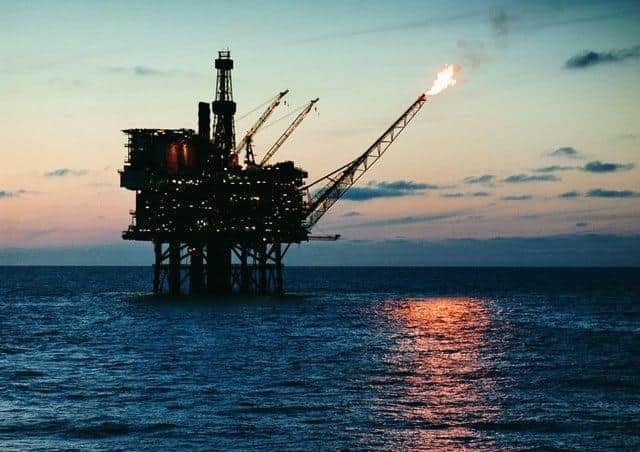 Technology developed through the WES programme is being used in the oil and gas industry. Picture: PA
Wave Energy Scotland (WES), the organisation established in 2014 as a subsidiary of Highlands and Islands Enterprise (HIE) to lead the search for innovative solutions to sectoral challenges, runs the world's largest wave energy development programme.
WES currently has five programmes: Power Take-off; Novel Wave Energy Converter; Structural Materials; Control Systems and Quick Connection Systems.
Projects are selected for stage one, followed by a stage gate where the best ones are selected for further funding and this process is repeated as projects move to stage three.
Matthew Holland, WES project engineer, says its approach brings down the cost of getting technology to market and helps companies avoid the "valley of death". He explains: "That's the point where public sector funding stops and private sector investment is required. It's where a lot of companies struggle. WES also helps prevent companies from growing too big, too fast by encouraging sustainable technology development.
"Our focus is on getting wave energy to market with a long-term approach to achieving utility scale energy generation."
Looking at how wave energy technology can benefit other sectors, and vice versa, Holland says there are crossovers with oil and gas in which Scotland has a strong skills base. He says the reliability of wave energy technology and an understanding of the challenges can be improved by applying it to oil and gas.
"There's a lot of talk of the North Sea oil and gas sector shrinking, but it's still big," says Holland. "It's important that when they take advantage of new opportunities we ensure these are executed as cleanly as possible. This can support the wave energy sector to develop technologies while helping oil and gas transition to a greener portfolio."
Tension Technology International (TTI) is on the WES Structural Material and Manufacturing Processes programme.
It has reached stage three with its NetBuoy technology. It integrates two technologies combining inflatable buoyant modules which are encapsulated in load restraining rope netted structures. The long-term vision is integration into wave energy converters.
Ben Yeats is a project manager at TTI and has experience in wave power. He says TTI is a specialist in the development of mooring systems, coming from a background in oil and gas before diversifying into marine renewables.
He says his colleague Tom Mackay had a 'lightbulb moment' when he saw WES's landscaping study, before its funding call for the programme, that alluded to the potential of netted rope structures.
Yeats explains: "Conventional wave energy devices have typically been built from steel or concrete structures. We looked at how expensive steel parts can be replaced with inflatable technology which is transportable and light and the cost benefit looked attractive."
TTI has finished stage two of the programme which involved tank and material testing. It's now entering stage three which should see NetBuoy go into the sea in the Cromarty Firth for extended field trials.
Yeats explains the applicability of TTI's technology to a broader family of energy devices through further tank trials is also being looked at. "We could be talking about any floating system that requires buoyancy, such as an offshore wind or tidal turbine. We've also had strong interest from aquaculture. You are basically replacing expensive, rigid steel or concrete structures with inflatable technology."
Turning to WES's Power Take-Off programme, Artemis Intelligent Power (AIP) – now majority owned by Danfoss – is one of the firms being supported.
Dr Sarah Acheson, research and development engineer at Danfoss, says it has developed an efficient digitally-controlled pump which uses patented Digital Displacement® hydraulics. It offers faster response times and lower energy losses than conventional pumps. In its WES-funded programme it has collaborated with Quoceant to develop a hybrid system combining Digital Displacement with the key features of a Pelamis PTO.
She says: "Digital Displacement has a very wide range of applications and has been trialled successfully in sectors including rail and automotive.
"Danfoss Power Solutions is currently commercialising a range of Digital Displacement pumps for the off-highway market including excavators, wheel loaders and forklift vehicles, and the industrial market where it is well suited to applications such as injection moulding machines."
Looking at such examples, it's clear that Scotland is successfully pioneering wave energy technology with wider industry applications which has the potential to benefit the economy as a whole.