Campaigners have hit out at the message from new firm Communities for Coul (C4C), which is seeking permission to create an 18-hole course at Coul Links, near Embo in Sutherland, with backers including American billionaire golf tycoon Mike Keiser.
According to C4C, the scheme will attract £50 million in private investment in the area and generate £30m in annual visitor spend with local businesses, while also benefiting existing golf courses in the region that will together become "a global golf tourism destination".
It is the second time plans have been put forward to develop the site – which includes internationally protected dune habitats that are home to important wildlife, including a rare fly that only exists in Scotland – as a golfing destination. The original plans were rejected by Scottish ministers in 2020.
Campaigners believe the golf course will cause permanent environmental damage to Coul Links, which includes a site of special scientific interest (SSSI), and restrict public access to the popular coastal area on the shores of Loch Fleet. C4C says surveys show 69.2 per cent of locals are for the development.
New promotional videos released by the company on its site and on social media call for local people to write to planners in support of the scheme, which promises up to 250 jobs and "re-peopling" of the Dornoch Firth region.
The footage shows the breath-taking scenery at Coul Links and clips of people enjoying the outdoors and other activities.
The main version, which had appeared on the C4C website, but has since been removed, featured subtitles and a voiceover claiming: "All of the communities in the Dornoch Firth area are coming together in support of an exciting new project."
The voice-over was done by local actor Jimmy Yuill, who is president of Golspie Golf Club and a director at C4C. The film has been dubbed "embarrassing".
Ramblers Scotland director Brendan Paddy said: "While stock imagery has its place, C4C's video leaves viewers thinking they are watching fervent local supporters of the appalling golf course plan. Instead, we now know they are models, who have been draped with text saying 'show your support' and 'here is your chance'.
"The embarrassing video claims that all Dornoch Firth communities support C4C's bid, despite a significant group of local residents fighting to save their internationally protected dunes."
A previous application, involving the same team, was approved by Highland Council in 2018, but later refused permission by the Scottish Government. The decision came in 2020, after a public inquiry found the harmful environmental impacts outweighed the socio-economic benefits.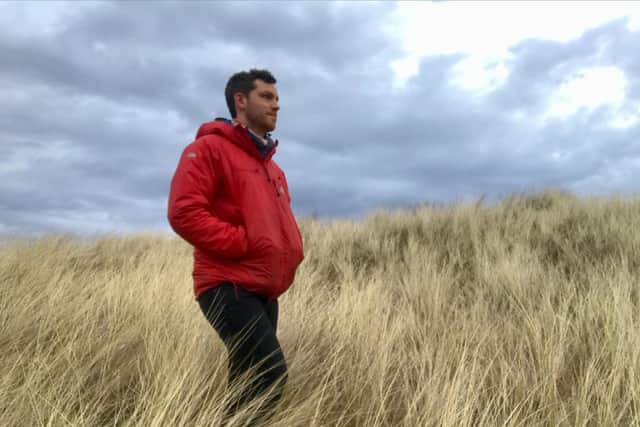 The new proposals, which include a new 80-room luxury eco-hotel that has already been granted approval, say the golf course will be "low-impact" and "ecologically sensitive", encroaching on less than 1 per cent of the Loch Fleet SSSI. The plans include promises to restore the dune habitat, remove invasive vegetation and preserve important species.
A spokesman for C4C, described as "a not-for-profit, limited company formed by a group of local people from the towns and villages of the beautiful Dornoch Firth", has defended the video.
He said: "We are a small community group operating on an extremely tight budget, and do not have the means to hire a crew, cameras and a drone to film on location. In an official ballot, 70 per cent of local people support the creation of the golf course and are happy that we will create jobs and long-term sustainability for the area.
"As one of our environmental measures, the golf course will close to players between November and the end of March to protect the habitats of over wintering birds. However, green-keeping staff will be on full-time contracts because there will always be work to restore and protect the SSSI. The hotel intends to open all year round.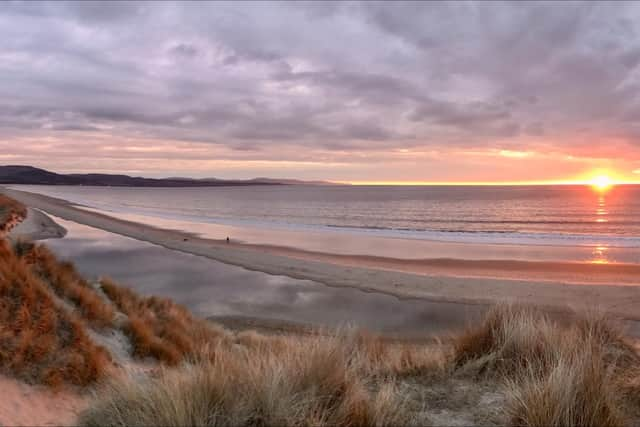 "Access to areas enjoyed by ramblers, walkers and picnickers will increase when the area's unique environmental features are restored, instead of being destroyed by the spread of invasive species that are reducing the distinctiveness and biodiversity of the dune system."
Eco-friendly measures aimed at preserving biodiversity include creating fairways by mowing natural vegetation instead of conventional methods where turf is stripped off and replanted with new grass that would need fertiliser and watering. But a local scientist battling to save the site has criticised the plans.
Ecologist Dr Tom Dargie, director of campaign group Not Coul, said the scheme should be knocked back on "the same multiple grounds" as the original, because it is "a similar application with the same weaknesses as the failed effort".
He said: "Damage to the environment will be as bad or worse than the 2017 proposal: 'mowing-in' fairways will greatly damage key habitats of Coul – dune heath, dune slack and dune grassland – and the proposed control and removal of two native species – burnet rose and meadowsweet, misleadingly declared as seriously invasive – will greatly harm the major national insect interest of Coul."
The area has been hailed as the most important dune lichen habitat site in the UK and hosts a rare colony of coastal juniper trees. It provides a home for fragile wildlife, including the endangered fonseca's seed fly – a species endemic to Scotland and found at only a handful of sites in the Dornoch area.
Dunes at Menie in Aberdeenshire, where former US president Donald Trump has built a golf course, have lost their protected status due to damage caused by the development.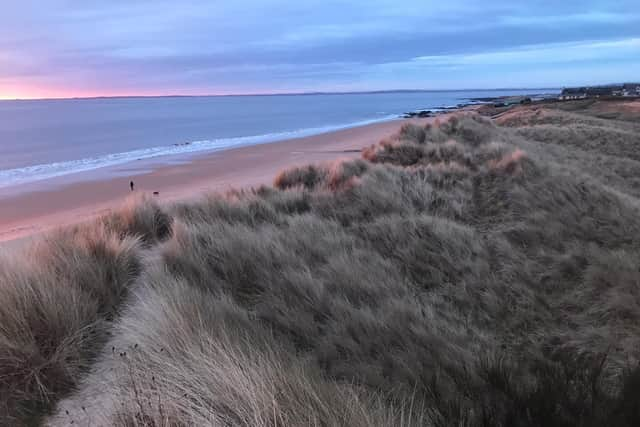 Mr Keiser owns several golf resorts around the world, including Bandon Dunes in the US state of Oregon. International golf course designer Bill Coore and former Masters winner Ben Crenshaw are also involved in the Coul Links project.