Asked about a new campaign against single-use vapes, he said an expert group would examine evidence on the devices.
In October, the Irish Government launched a consultation on banning "wasteful" disposable vape products, citing concerns over littering.
Green MSP Gillian Mackay raised the Daily Record newspaper's campaign against disposable vapes in Parliament on Thursday.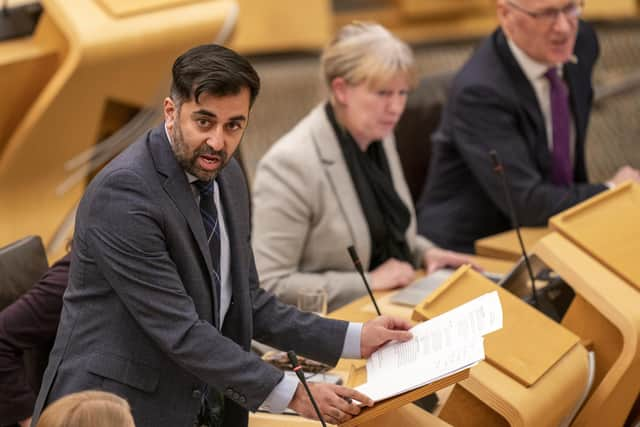 She said: "As well as being an issue for public health, they are an issue for the environment, as covered by the campaign in the Daily Record today.
"Would the Cabinet Secretary support a ban on single-use vapes?"
Mr Yousaf said Public Health Scotland is examining the impact of vaping, with an action plan due in autumn this year.
While the World Health Organisation says they undoubtedly harmful to health, there is limited evidence on their long-term impact, he said.
He congratulated campaigner Laura Young for highlighting the issue, saying she is "colloquially described as the vaped crusader".
Mr Yousaf said: "Gillian Mackay is absolutely right, there's a public health issue that we are exploring and will explore.
"We will ask stakeholders with the relevant expertise to examine the evidence and assess what action the Scottish Government and other partners should take.
"That will include consideration of a potential ban."