German firm Siemens Mobility described the coming orders for three new greener ScotRail fleets as a "huge investment" as it said Scotland was one of the leading countries in planning to decarbonise its railways to cut emissions and meet climate change targets.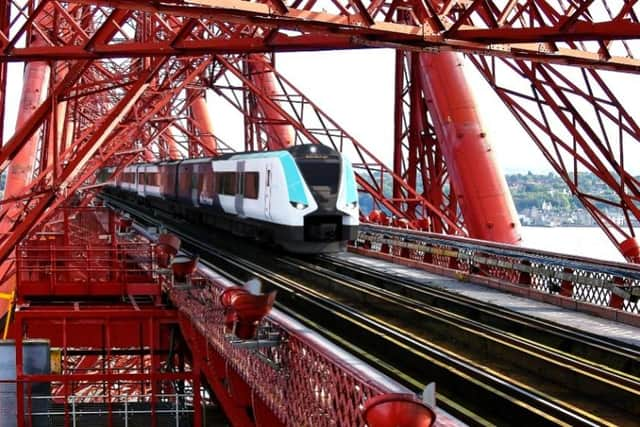 Only about 40 per cent of the Scottish rail network is electrified, largely in the Central Belt, which is lower than the European Union average of 55 per cent, but it accounts for three in four ScotRail journeys. However, the number of people travelling by train is expected to have to double to help meet emissions targets, which also involve reducing road traffic by 20 per cent by 2030.
Siemens, which built ScotRail's current Class 380 electric fleet, said it would offer Desiro Verve battery and hydrogen trains for ScotRail. These would use the same technology as its Mireo Plus B battery trains and Mireo Plus H hydrogen trains, which it demonstrated to Scotland on Sunday at its test centre near Dusseldorf on Wednesday.
The 110-acre site at Wegberg-Wildenrath is built on a former Cold War RAF base that closed 30 years ago.
The battery trains have a range of up to 75 miles between charges and the hydrogen trains up to 600 miles, both with a top speed of 100mph. The first of the battery trains are due to enter service in Germany in December and hydrogen trains next year. French manufacturer Alstom launched the world's first hydrogen trains in Germany last year.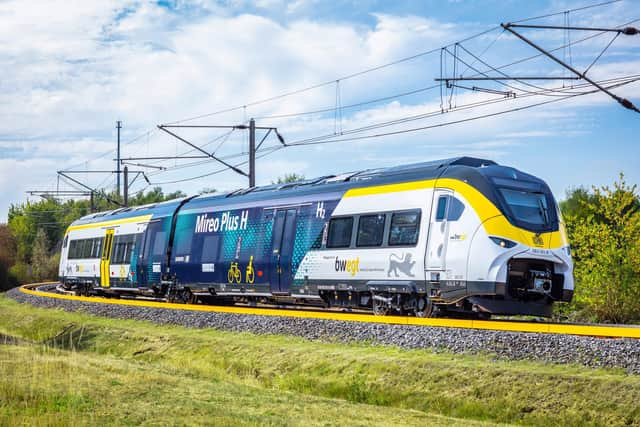 Siemens Mobility rolling stock chief executive Albrecht Neumann said: "We are closely looking at what's happening in Scotland where the train orders would be a huge investment."
He described the 2035 diesel phase-out target as "very aggressive", which compares to 2040 in England and 2045 in Germany.
Mr Neumann said passengers would not notice any difference travelling in hydrogen trains, which have fuel tanks and a fuel cell on the roof and a battery under the train.
The Scottish Government's Transport Scotland agency, which runs ScotRail, said hydrogen and battery trains "remain options", but plans were being reassessed because of the budget squeeze.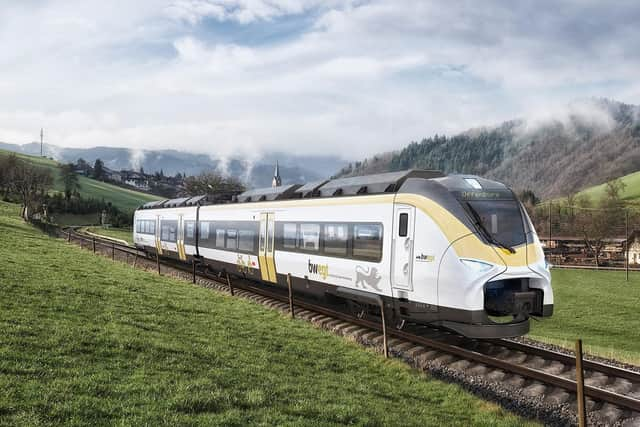 Its spokesperson said: "We have been clear about the extent of the financial pressures the public sector as a whole is facing. Our programme of works will need to continue to be reviewed to assess our priorities in the context of available funding.
"This ensures we can deliver the right projects at the right time as we seek to progress our rolling programme of decarbonisation while also delivering rail passenger and freight services that meet user expectations. Hydrogen and battery trains remain options for future train fleets as part of our decarbonisation action plan."