Why technology is a key tool in helping to tackle the climate crisis
Shaun Milne on how COP26 has pushed technology centre stage as low-carbon smart energy solutions are identified as "essential" in delivering net-zero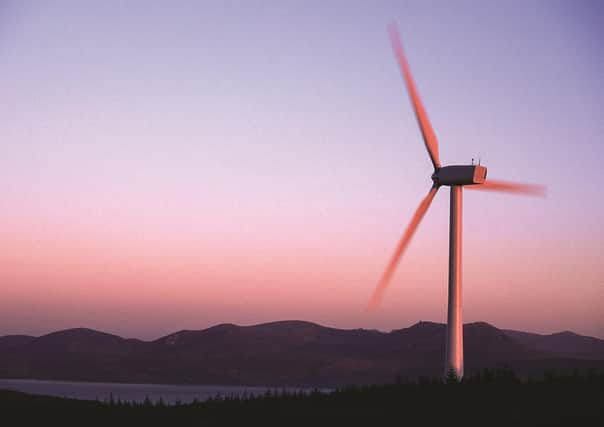 Long after the lights are dimmed on COP26 in Glasgow, the momentum of what was agreed is set to carry on at pace after world leaders put technology at the heart of solving the climate crisis.
Embracing low-carbon smart energy solutions have been flagged as essential in delivering net-zero. And, if the predictions are correct that could lead to turbocharged changes in how people go about their daily lives.
UK Prime Minister Boris Johnston was backed by more than 40 world leaders – including the US, India and China – in unveiling what he called the "Glasgow Breakthroughs".
The first five goals – which they say will collectively cover more than half of global emissions – were led by the need to deliver green energy.
And, by helping our energy system to fully and efficiently integrate intermittent renewable energy sources such as solar and wind, smart meters are already an integral part of this aim.
And with the increasing electricity demand that electric vehicles (EVs) bring, smart meters and the smart energy system will help make our energy infrastructure more stable and fit for the future, which is vital after EVs featured high on the list of "Breakthrough" actions.
EV use was described by the UK Government as the "new normal", and a smart energy system will enable such low-carbon alternatives.
The need for near-zero emission steel was identified as the "preferred choice" for global markets in every region. Hydrogen too was listed as an essential by 2030 – both clean "green" and low-emission.
The fifth "Breakthrough" was agriculture with a push on attracting farmers everywhere into climate-resilient and sustainable practices.
Leaders say delivering the first five "Breakthroughs" alone could create 20 million new jobs around the world and add £12 trillion across economies.
Johnson said: "The Glasgow Breakthroughs will turbocharge this forward, so that by 2030 clean technologies can be enjoyed everywhere – not only reducing emissions, but also creating more jobs and greater prosperity."
Smart meters are among the technologies upgrading Britain's energy infrastructure, and the hope expressed at COP26 is for technologies across the globe to contribute to such efforts.
Sir David Attenborough stood before world leaders on the first day of COP26 to talk about how embracing innovation was "essential".
He said: "We must fix our sights on keeping 1.5C within reach, a new industrial revolution powered by millions of sustainable innovations is essential and is indeed already beginning.
"We will all share in the benefits – affordable clean energy, healthy air and enough food to sustain us all. We are going to have to learn together how to achieve this, ensuring that none are left behind."
Climate activist Greta Thunberg was challenged on this same logic, and was in favour, telling broadcaster Andrew Marr: "I don't think any activist is against new technology."
And there is plenty to consider.
Tidal turbines, for example, are being tested off Orkney at the European Marine Energy Centre, powering EVs, homes and businesses, and allowing the production of green hydrogen for planes and boats to use.
By harnessing tides – which are consistently predictable – they hope to solve the issue of intermittent gaps in the grid when there is low or no wind or solar generation.
Oliver Wragg, commercial officer at Orbital Marine, said: "It's going to be really exciting. We're not in a laboratory here, we're out in the real world able to prove how this whole system works together.
"All of these things and how they balance together, that's the challenge we are going to have to overcome as we go into the future."
Other innovators, such as Trojan Energy, are looking to make it easy to charge EVs without a driveway, Solariskit in Edinburgh has developed the world's first flat-packable solar water heater, while Enian is developing software to help planners predict and optimise future energy use – all of which can take advantage of renewables.
Scotland's Climate Assembly put forward a series of recommendations and civic charter on how society can play its part. It said: "Scotland needs to invest in the development of sustainable, future-proofed infrastructure across the country – including integrated private and public transport systems, high-speed broadband and the electricity network – if we are to achieve our decarbonisation goals.
"We believe Scotland has the opportunity to be a world leader in a second, green industrial revolution and we should lead by example."
Join the energy revolution. Search: "Get a smart meter".