Spectacular sight in Montrose as pink-footed geese touch down early for winter break in Scotland
Almost 372,000 of the geese fly in from summer breeding grounds in Iceland and Greenland
Massive flocks of geese which fly in from Iceland each year to spend winter in the UK have touched down on the east coast of Scotland weeks earlier than usual.
Recent counts suggest more than 25,000 pink-footed geese have already landed near Montrose, in Angus, a habitual stop-off point for the birds before they scatter to other parts of the country.
The noisy fowl were first spotted in the region in early September – a couple of weeks before they are normally seen.
The earliest arrivals were spied on 2 September, around a fortnight before they would normally be expected.
Then a skein of 25 were seen flying over the visitor centre at the Scottish Wildlife Trust's Montrose Basin Wildlife Reserve a few days later.
Larger numbers have been appearing ever since, with 1,500 birds counted on 13 September and more than 25,000 this week.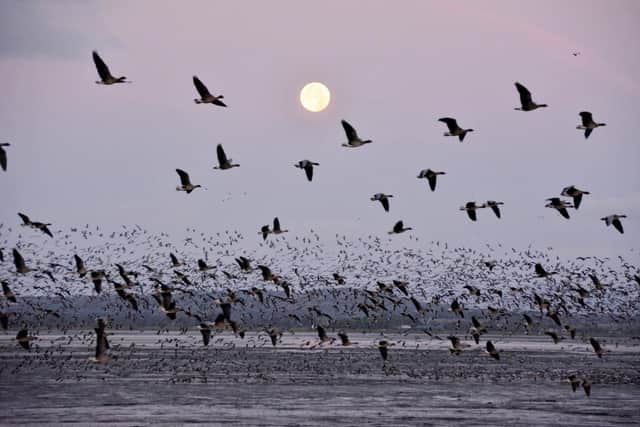 Almost 372,000 of the geese fly in from summer breeding grounds in Iceland and Greenland to take advantage of feeding grounds on wetland and farmland habitats across the UK over autumn, winter and early spring.
They spend their winter nights resting on or near estuaries and their winter days feeding on the surrounding fields.
Montrose Basin is a hotspot for the species, attracting huge numbers annually – as much as 20 per cent of the entire global population, which is estimated at around 500,000 birds.
A record breaking 85,632 individuals were logged there in 2015.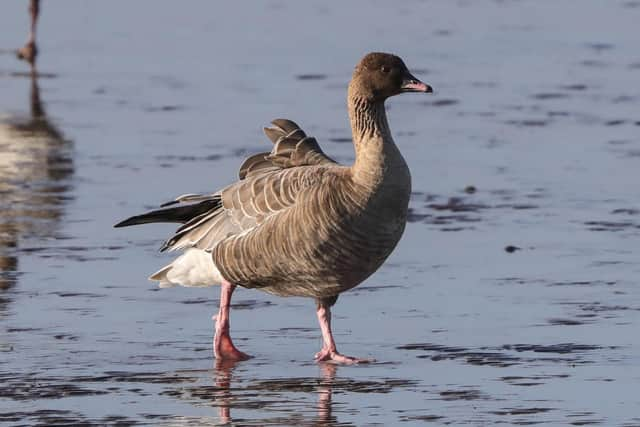 Joanna Peaker, Scottish Wildlife Trust visitor centre site manager, is delighted to see their numbers increasing.
She said: "It is surprising that the geese have arrived early this year at the Basin.
"We often don't see any until the middle of September.
"Their early arrival is a delightful surprise. However, we don't know if they will move on earlier and how they will fare from this early migration from their summer breeding grounds.
"The sonorous sound of up to 85,000 geese landing on the mudflats at sunset is a stunning spectacle.
"I never tire of hearing the geese every year, especially as their sunset roosting becomes louder as their numbers swell.
"Usually, mid-October is the best time of year to see the geese at their peak numbers when they return to the basin every evening to roost.
"This year it might be earlier."
Comments
 0 comments
Want to join the conversation? Please or to comment on this article.