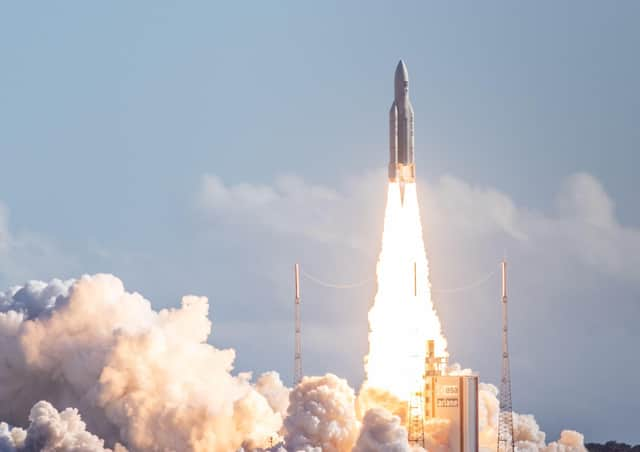 Shetland Space Centre (SSC) has set out plans that will see a new vertical launch site for satellites established at a former air force base at Saxa Vord in Unst, the most northerly inhabited island in the UK.
The complex, which will include a ground operations station, will have the capacity to launch small rockets with satellite payloads.
A mixture of commercial and government clients will be able to use the space hub, but it is also predicted to attract an increasing number of tourists to the rugged outpost.
SSC has already secured significant financial backing, including a £2 million investment from private equity firm Leonne International, and formed strategic partnerships within the international space and aerospace industry.
Members of the public will have an opportunity to comment on the proposals during a series of exhibitions on Unst in early May.
A full planning submission will be made in June.
The first high-altitude commercial launches would be due to take place later this year, with the spaceport expected to be fully operational by 2021.
SSC chief executive Frank Strang said: "After a three-year battle to win recognition for Unst's position as a prime location for launching small vertical rockets into space we are now in a position to go to the public with our proposals.
"We have been delighted with the tremendous support we have locally and within the industry. This is a hugely exciting time for myself and the SSC team.
"Together with all our partners we stand ready to deliver a whole new branch of the space industry for Unst, Shetland, Scotland and the UK."
Meanwhile, another Scottish site is also vying to be Europe's first vertical launch spaceport.
Highlands and Islands Enterprise is leading a £17.3 million project to develop a site in on the A' Mhoine peninsula in Sutherland.
If plans are approved, the agency expects the first rocket to blast off in less than two years' time. It is anticipated the site would reach its capacity of 12 launches a year by 2024.