Short-term let licensing scheme may be important to clamp down on Airbnbs in Edinburgh, but for rural Scotland, it's a different story
Many associate the short-term let licencing with global platforms like Airbnb – but what about rural bed-and-breakfast businesses?
Seeing a key lock box nailed to a tree outside a flat in Edinburgh because there were too many on the corresponding tenement doorway is enough to sum up that short-term lets in the country's capital city is a cause for serious concern and the impending legislation is necessary.
With what seems like every other flat being empty for Airbnb guests, which then prices out locals and destroys a sense of community, there's no wonder there is huge public support for the Scottish Government-backed new licensing scheme to introduce some form of regulation.
Edinburgh Council estimates some 80 per cent of the city's short-term lets will close their doors with the strict rules in place.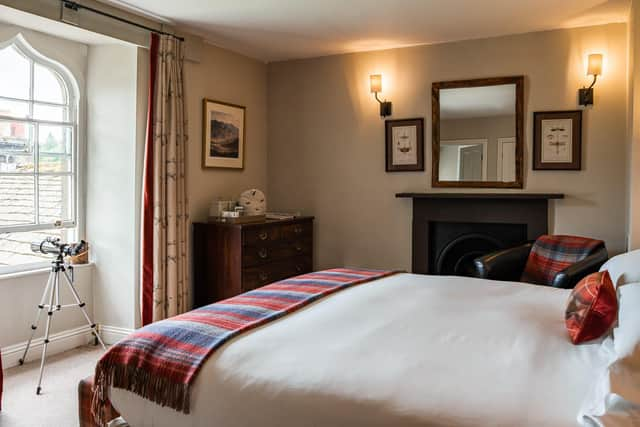 But while many associate the issue primarily with the likes of Airbnb and other major global platforms, the actual impact of these plans is far greater and goes beyond the big city environment.
The "flawed and inequitable legislation", as described by the Scottish Bed & Breakfast Association (SBBA), will hit small businesses, including B&Bs, and self-catering units in the pocket.
While this concern is applicable to smaller businesses in urban environments, the trade body highlights the implications it has for rural parts of Scotland where some areas rely on their small B&Bs for encouraging tourism and supporting local jobs where there can be few and far between.
In a letter to First Minister Humza Yousaf this week, the SBBA gave the example of this year's "Bed & Breakfast of the Year" in the Scottish Hospitality Awards – Carlton Seamill B&B in West Kilbride – a village in North Ayrshire on the west coast – considering closing up shop because of the looming legislation.
If owner Avril Rennie sells up because of the cost of licensing the property, the trade body warned it is highly unlikely the building will become affordable housing, but instead a private main or second home for a wealthy buyer.
It would also mean the jobs Ms Rennie supports in the local area would go and Scotland would lose one of its "shining examples" of tourism accommodation.
And this is just one example.
SBBA warned some 61 per cent of B&Bs and small holiday let businesses across the country are considering shutting their doors at the end of next month – a move, it said, would be "devastating for Scotland's position as a leading tourist destination".
Meanwhile, aparthotels – typically owned by multi-nationals – are exempt, with small business representatives saying they will likely benefit from the loss of competition from the removal of indigenous small businesses.
Comments
 0 comments
Want to join the conversation? Please or to comment on this article.