The First Minister was presented with official data showing the highest volume of sewage discharges from a single pipe took place on the banks of the River Clyde last year.
The pipe at Shieldhall sewage works in his Glasgow Pollok constituency overflowed 127 times in 2022, with 8.2 million cubic metres of waste water being discharged in total.
The data from Scottish Water showed the volume of waste water discharged at the site has more than doubled over the past five years, up from 3.7 million cubic metres in 2018.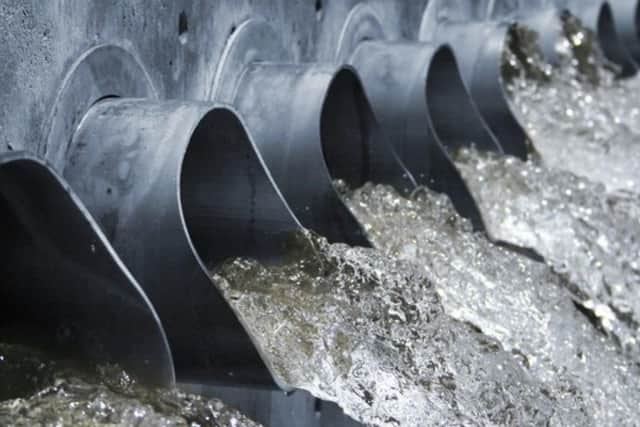 The issue was highlighted during First Minister's Questions yesterday by the Scottish Liberal Democrats, who are campaigning for legally binding targets to be introduced to tackle the issue.
Party leader Alex Cole-Hamilton pointed out that only 4 per cent of Scotland's sewage discharge points are monitored, compared with 89 per cent in England.
"Look at what we've discovered in the last few weeks: human waste dumped around best loved beaches, wetlands of international importance and special protection areas, from Shetland to the Clyde," he said.
"The First Minister should take particular interest in the most used sewage dumping outlet in Scotland. That recorded 127 releases last year – that's enough to run 100 million baths. He will know the site well, because it is on the bank of the Clyde in his own Glasgow Pollok constituency. Perhaps that's why he moved to Broughty Ferry."
Responding, Mr Yousaf acknowledged that sewage spills were a "serious issue", but that overflow points were "also integral to ensuring that sewers do not, during periods of heavy rainfall, back up and end up flooding homes, businesses and streets".
The First Minister also said despite having a far lower number of monitoring points, Scotland's approach to assessing sewage discharges "is more effective than that in England".
He said: "Scottish Water has completed a more extensive environmental study programme to monitor and model the impacts of its facilities on water quality."
Labour MSP Mercedes Villalba also asked the First Minister to respond to an article from March, which revealed Scottish Water had yet to install a single new river sewage monitor more than a year after promising 1,000 would be fitted by the end of 2024.
Mr Yousaf said he was still "confident" the new monitors would be installed on time.
Simon Parsons, Scottish Water's director of strategic customer and service planning, said: "Scotland's rivers are in good health – 87 per cent of waterbodies achieve good or better water quality and are amongst the best inEurope.
"We have invested £2.7 billion in improving and maintaining the country's public drainage system and infrastructure over the past decade to help achieve that status."