Scottish ministers under fire for 'political greenwashing' over new delay for ban on destructive fishing in fragile seabed areas
The Scottish Government has been accused of "shameless political greenwash" over its plans to protect the marine environment and reverse loss of nature as it was revealed that long-promised protections for vulnerable parts of Scotland's seas have been delayed.
Successive pledges have been made to ban the most damaging fishing methods from sensitive seabed areas to preserve important habitats and species.
However, nine years after Scotland's network of marine protected areas (MPAs) was first created, bottom-trawling and dredging are still allowed in more than half of the sites.
Now, in the new Biodiversity Strategy, the target for implementing management measures has been pushed back to the end of 2025 – 18 months later than the March 2024 date set out in the Bute House Agreement. Previously, it had been promised that a consultation on proposals would take place in 2020, but that did not happen.
Sustainable fisheries campaigners have hit out at the delays, calling for ministers to stop kicking the can down the road and put protective measures in place as soon as possible.
A consultation on Scotland's Strategic Framework for Biodiversity, including the first five-year delivery plan for the Scottish Biodiversity Strategy, and elements of the proposed Natural Environment Bill is under way.
Introducing the consultation paper, titled Tackling the Nature Emergency, biodiversity minister and Scottish Greens MSP Lorna Slater said: "We are in the midst of a biodiversity crisis. The facts are beyond doubt: nature is declining fast."
She stressed the Scottish Government's commitment to restoring the natural environment, saying "significant progress" had been made, but "it is clear that we need to go further and faster".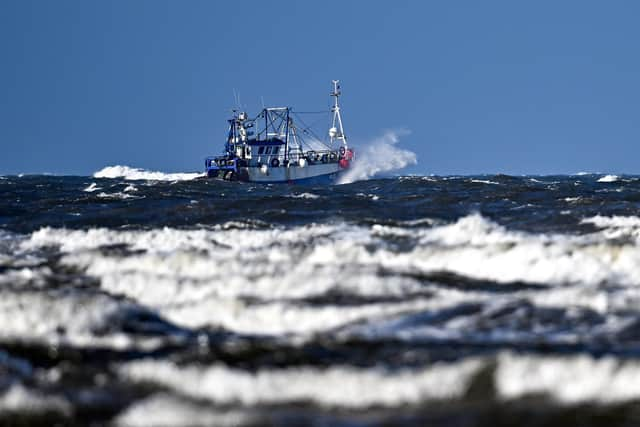 Campaigners from Scottish-based charity Open Seas, which recently won a judicial review against the Scottish Government over 'unlawful' fishing licencing, say the lack of action is "emblematic of a wider failing" by ministers to safeguard the marine environment.
Open Seas director Phil Taylor said: "The public will be shocked to see yet more delays coming from the SNP-Green Government on this issue, especially misrepresenting delays as a response to a nature emergency.
"This Biodiversity Strategy risks rubber-stamping further biodiversity decline, with more delays on delays being snuck in via the back door. The health and biodiversity of our sea is being systematically undermined by inaction.
"The Government established MPAs almost ten years ago, and yet today there are still no protections in place in these areas from the most damaging industrial fishing activities."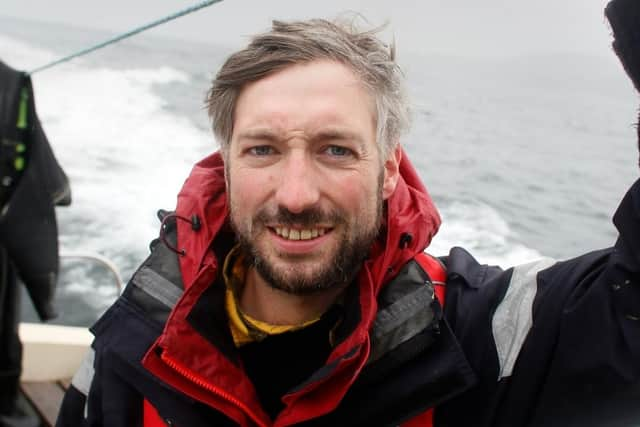 He added: "Scotland's seas remain littered with meaningless paper parks, protected areas without effective management. Only 5 per cent of Scotland's coastal seas are protected from bottom-trawling and dredging, at direct odds with the Government's much-repeated and misleading mantra that 37 per cent of our seas are protected.
"This supposed protection is shameless political greenwash in its purest form. Protecting marine habitats has broad public support and will have the double benefit of recovering the nature in our seas and safeguarding sustainable low-impact fishing."
Opposition politicians have also criticised the moving targets and questioned the Scottish Government's commitment to environmental action.
Parallels have been drawn between Humza Yousaf's Government and that of Rishi Sunak, after the Prime Minister was fiercely criticised for announcing a series of roll-backs on green goals last week.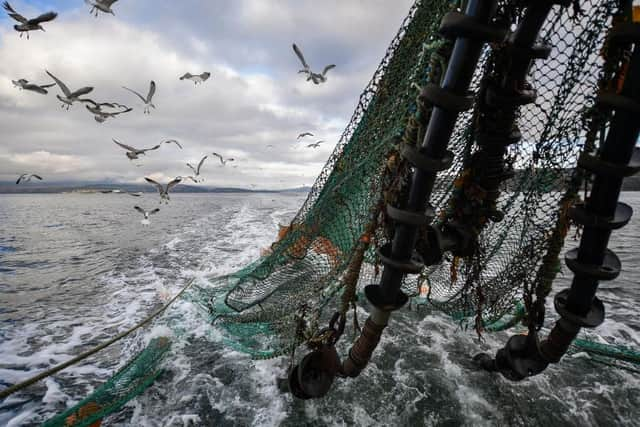 In Scotland, as well as the repeated delays in fisheries management measures, proposals to create new highly protected marine areas (HPMAs) were scrapped after a major backlash.
Scottish Liberal Democrat climate emergency spokesperson Liam McArthur said: "There has rightly been condemnation of the Prime Minister's watering down of environmental commitments. Yet the SNP/Green Government is also guilty of kicking the can down the road when it comes to addressing the climate and nature crises.
"For more than a decade, Scottish ministers have failed to take action to assess, review and develop the network of MPAs. They then undermined the case for marine protection by threatening to impose HPMAs in Scottish waters with little consultation and no evidence.
"Too often this SNP/Green Government opt for headline-grabbing announcements, but lose interest in the delivery."
The Scottish Conservatives highlighted the uncertainty being caused to Scottish fishing fleets and rural communities as the goal posts keep moving.
Shadow rural affairs secretary Rachael Hamilton said: "This is yet another example of how the SNP-Green Government are completely failing to give our fishermen and coastal communities any sort of clarification over their future.
"This review is an essential next step in marine protection and deciding what changes – if any – need to be implemented going forward. There is a distinct lack of detail in the SNP-Green government's biodiversity strategy in general and this latest delay does not bode well."
A Scottish Government spokesperson said:
"These claims are incorrect. As the Cabinet Secretary for Net Zero set out to Parliament in June, the Scottish Government is committed to enhancing marine protection in a way that is fair and which ensures our seas remain a source of prosperity for the nation, especially in our coastal and island communities.
"We have always been clear of the importance of working within environmental limits, making sure fish stocks are managed sustainably and, in turn, providing a resource for future generations and safeguarding the diversity of the marine ecosystem.
"In June the Cabinet Secretary set out a revised timetable - that has subsequently been discussed with all stakeholders - that will give adequate time to ensure that these very important measures are effective."
Comments
 0 comments
Want to join the conversation? Please or to comment on this article.