Scotland's animal welfare charity was alerted to the otter which was strangled by dumped fishing line.
inspector, Jack Marshall, said: "Fishing line can cause life threatening injuries or death to wild animals.
"Unfortunately this otter was dead on arrival as they had been strangled by the fishing line.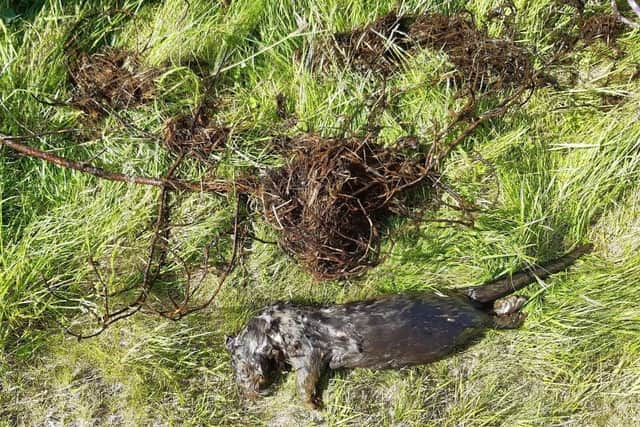 "It can take a number of days for wildlife to succumb to an injury like this and sometimes it can be hard to spot wire wrapped around flesh as it may be so tight that it's hard to see.
"We would urge those who use fishing line, rope, netting or any form of wire to please make sure you take this away with you. It can have a detrimental effect on a number of different animals through becoming tangled or by ingesting it."