Scotland weather: Brechin business calls for more financial support from Scottish Government after Storm Babet damage
Brechin Castle Centre faced a loss of £150,000 in sales because of the deluge caused by the storm.
Brechin is back open for business after Storm Babet wreaked havoc on the north-east town – but businesses are asking for more financial support.
Unprecedented levels of rainfall hit the town and surrounding areas last month, causing the River South Esk to burst its banks, flooding entire streets. Angus Council's £16 million flood defence scheme was swept away and hundreds of people had to be evacuated.
Some three weeks later, businesses in the town have said they are up and running again, but they are struggling to fully financially recover.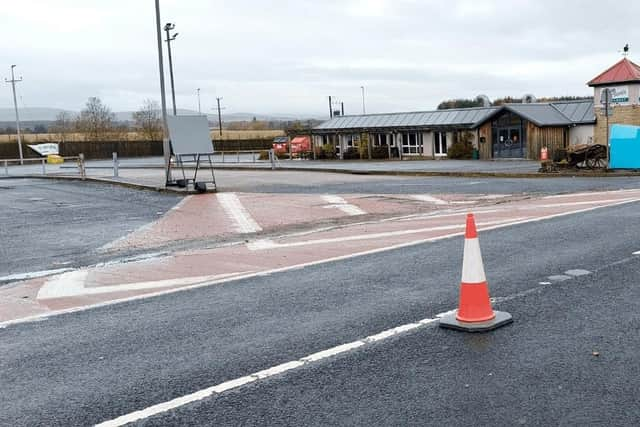 The damage caused by the weather took a substantial toll on Brechin Castle Centre and its affiliated businesses, resulting in a loss of about £150,000 in sales. A number of the visitor attraction's seasonal events were also impacted, with staff having to cancel five of its Halloween events.
While the castle has reopened, one of its businesses – Peggy Scott's restaurant – remains affected. After a nearby dual carriageway bridge on the A90 in Finavon faced the brunt of Storm Babet, a contraflow traffic system was put in place, which resulted in no access to the business for two weeks.
Alan Johnston, chief executive of the Brechin Castle Centre, said while First Minister Humza Yousaf visited the town and offered assurances of support, no specific details about financial assistance beyond the annual budget had been released.
He said businesses were seeking a commitment from the Scottish Government for practical and financial support to facilitate a complete community recovery.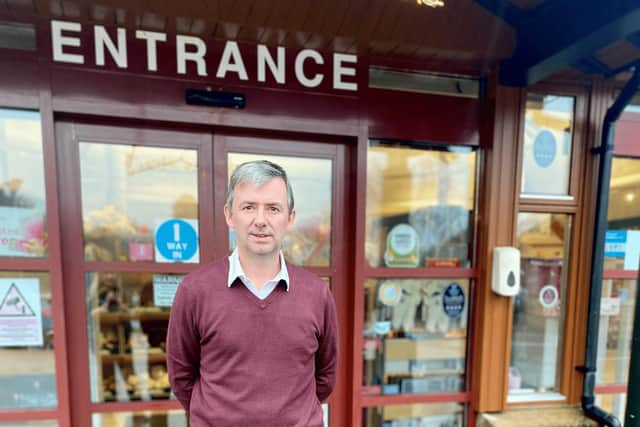 Mr Johnston said: "Brechin was dubbed the worst-hit town in the UK by Storm Babet, drawing the attention of the nation. We have been overwhelmed by the outpouring of support from countless individuals, media outlets and well-wishers who have reached out to us during our closure. We are deeply grateful for customers' unwavering support, and we eagerly anticipate the opportunity to thank each of you in person.
"However, we have found that many people think we are still closed due to the damages caused by the weather, or are being put off visiting us due to the traffic management systems in place. The solution of opening up access to some businesses in and around Brechin to north-bound traffic only is a step in the right direction, but by no means a solution."
Mr Johnston said home affairs secretary Angela Constance had reported that three councils in areas impacted by the flooding, including Angus Council, have applied for financial support from the Scottish Government.
Cabinet Secretary for Net Zero Mairi McAllan said: "I am encouraged to hear that many businesses in Brechin have now re-opened. We are committed to helping those impacted by Storm Babet, and to learning from this experience so that we are as prepared as possible as for future flooding events. As Ministers have already set out, the Scottish Government will support our partners to ensure communities can recover as quickly as possible.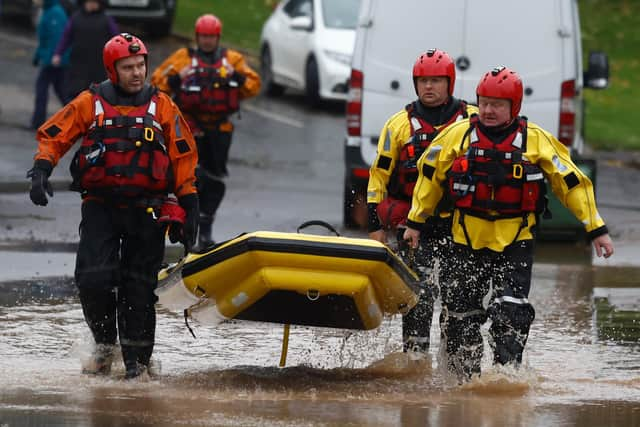 "Seven local authorities, including Angus Council, have now notified the Scottish Government of a potential claim under the Bellwin scheme. Damages are still being assessed by local authorities – as a result, we are still considering what support may be required."
Brechin Castle Centre will be going ahead with its "Magical Winter Nights" events which will run from December 1 to 28.
Comments
 0 comments
Want to join the conversation? Please or to comment on this article.