Last year was the deadliest for road collisions in Scotland since 2016 after an increase in fatalities, figures show.
However, the data from Transport Scotland also shows serious and slight injuries were lower than the pre-pandemic levels in 2019. There were 5,587 road casualties in 2022.
Of these, 174 people were killed, 1,759 were seriously injured and 3,654 were slightly hurt.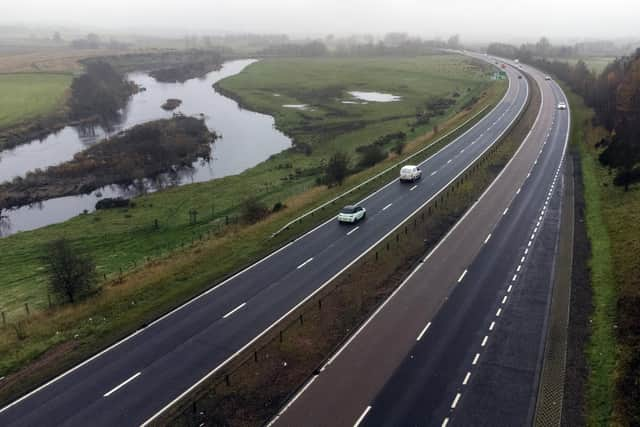 The total casualty figure for 2022 is the third lowest since records began, as the previous two years were affected by pandemic travel restrictions.
But the number of fatalities increased by 33 from 2021, with a rise in deaths among car users and pedestrians, reversing a long-term downward trend.
Deaths among pedal cyclists fell 7 per cent.
Transport minister Kevin Stewart said: "Any increase in road deaths and injuries is deeply concerning. Behind every number we see in the statistics today is a loved one who is now tragically no longer with us or a life changed forever.
"To see lives cut short in this way is deeply unfair and I refuse to accept that road casualties are in some way inevitable - they are avoidable and can be stopped.
"One death on our roads is simply one too many."
Mr Stewart said the Government's latest budget invested £31 million in road safety, as well as a number of initiatives to promote active travel and alternatives to car journeys.
The minister continued: "Road safety remains an absolute priority for this Government and I'm determined that we continue to make investments which support our Road Safety Framework to 2030, which sets out our vision for Scotland to have the best road safety performance in the world by 2030 and an ambitious long-term goal where no-one is seriously injured or killed on our roads by 2050."
Last year, then transport minister Jenny Gilruth said the Government was working to "better understand" the increase in fatal accidents, amid calls to fully dual the A9 and A96 roads.
Scottish ministers were accused in February of a "total betrayal" after confirming a delay to the long-awaited dualling of the A9.
Ms Gilruth said at the time the 2025 deadline for finishing work on the entire 110-mile road between Perth and Inverness was "simply no longer achievable". She said a revised timetable would be set out "as soon as possible, seeking to minimise delay as far as possible".
The latest Scotland figures were published as road deaths in Britain were also confirmed to have risen 9 per cent last year, leading to calls for the UK Government to give the issue "the attention and resources it deserves".
Department for Transport figures showed 1,695 people were killed in crashes in 2022, up from 1,558 a year earlier.