Scotland rainfall: Water levels return to normal after recent downpours
The report was a welcome announcement after it had last month been reported water scarcity in Scotland had worsened, with four more areas facing "critically" low levels,
Scotland's environment watchdog has said ground water levels have returned to normal across much of the country following weeks of warnings about scarcity in some regions.
However, the Scottish Environment Protection Agency (Sepa) is urging businesses that abstract water from local sources not to be complacent about the situation as problems could easily arise again if another prolonged period of dry weather sets in.
The body's latest water scarcity report, published on Friday, reveals most of the country has now recovered after warnings of significant scarcity were issued relating to areas in the Highlands and Dumfries and Galloway.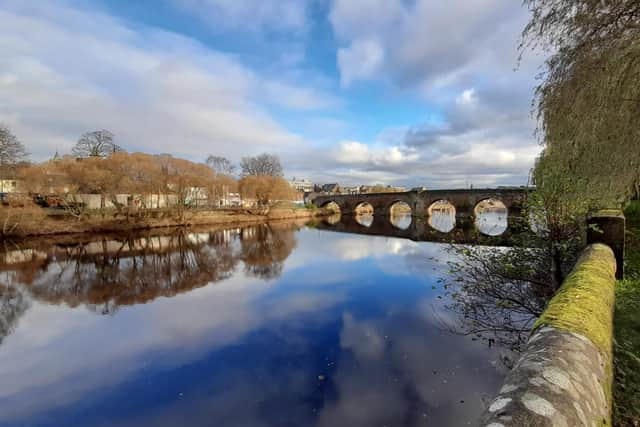 Chris Dailly, head of geographic environmental performance at Sepa, said: "Last month was challenging for those businesses reliant on water from the environment. We very much welcome this turn-around in conditions and much-needed revival of river levels.
"It's served as a reminder of the vital role water plays in many industries in Scotland and the crucial part businesses play in ensuring the sustainability of local water environments.
"As climate change exacerbates water scarcity, it's imperative that water abstractors understand the impact of their usage and step up their efforts to manage this now and longer term."
Further rain is forecast across the southern half of Scotland this weekend, which Sepa said may lead to continued recovery in some areas.
However, the body is aware river flows and ground conditions in the north-east, Fife and East Lothian areas have seen less recovery and is advising local abstractors to only use water from burns and rivers when required.
The report was issued after emergency action had to be taken last month to maintain the public water supply to Broadford on Skye amid dry weather leading into the summer.
Scottish Water has been given permission to increase the level of water it takes from Allt a' Mhuilinn burn, which runs from from a loch that is a designated Special Area of Conservation and Site of Special Scientific Interest.
Comments
 0 comments
Want to join the conversation? Please or to comment on this article.