The latest report from Sea Watch Foundation, which organises the annual National Whale and Dolphin Watch event, shows a diverse range of marine mammals were spotted north of the border in 2020.
Orcas, minke whales. porpoises and various dolphins were among a number of marine mammal species seen by scientists and volunteers stationed around the Scottish coastline during the nine-day UK-wide survey, held between 25 July and 2 August last year.
Sightings of sunfish, basking sharks and seals were also recorded.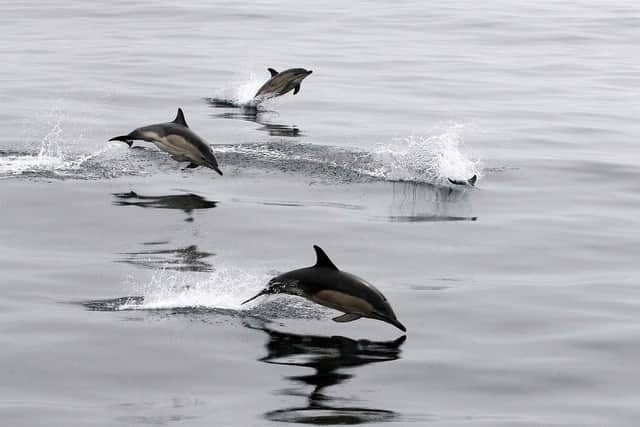 In all, 9,784 individual dolphins, whales and porpoises – collectively known as cetaceans – were recorded in 1,348 sightings across the UK.
Numbers were lower during the 2020 event than in the previous four years, but it's thought the results were affected by coronavirus restrictions.
A total of nine different cetacean species and four non-cetacean species were seen, the same numbers as reported in 2006 and 2009.
This compares to a low of eight species seen in 2007 and the all-time high of 13 witnessed in 2015.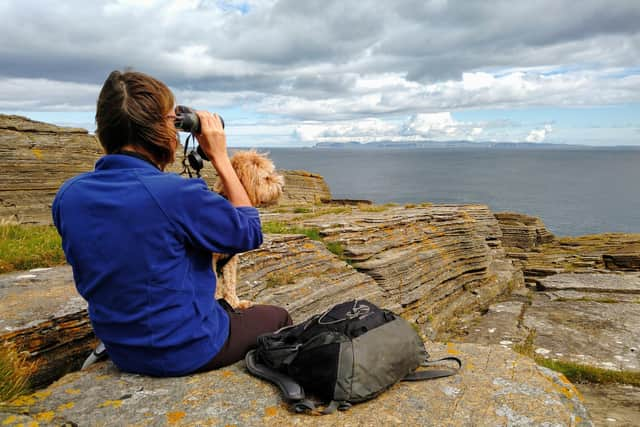 In Scotland the greatest number of sightings were in the north-west, followed by the Inner Hebrides, then north-east Scotland and Shetland.
Harbour porpoises were the most commonly seen species across the UK, ranging from a single animal to groups of up to 30.
Common dolphins were the second most abundant species, including groups of up to 200 individuals.
Bottlenose dolphins came in at number three, followed by minke whales and then Risso's dolphins.
All 19 sightings of orcas, also known as killer whales, were in Scotland, with areas in the far north the top spots for observing the giant predators.
The largest pod was made up of seven animals, seen off Unst in Shetland.
Meanwhile, the largest group of minke whales – five animals – was also seen in Scotland, off the west coast.
Another highlight was the sighting of a giant pod of around 150 Atlantic white-sided dolphins, spotted in Shetland.
Dr Chiara Giulia Bertulli, sightings officer and lead organiser of the National Whale and Dolphin Watch event for Sea Watch Foundation, welcomed the Scottish results.
"Humpback whales off Grishipoll, in the Inner Hebrides; Risso"s dolphin groups off the Outer Hebrides, Shetland, Orkney and north-east Scotland; killer whale pods off Shetland and around Caithness; common dolphins and large pods of Atlantic white-sided dolphins around Shetland, were particularly notable sightings," she said.
More than 750 volunteers and 29 conservation and recording organisations from across the UK joined the 2020 event.
Sea Watch Foundation is now seeking citizen scientists to take part in this year's survey, taking place from 24 July to 1 August.
Dr Peter Evans, director of Sea Watch Foundation, said: "The collation of information on abundance and distribution of whales, dolphins and porpoises is valuable in many ways.
"Besides increasing our general knowledge of the cetacean fauna that inhabit the seas around the British Isles, it can inform us of important areas and times of year for particular species, enabling better decision-making on the risk of harm to local populations from certain human activities.
"It may also indicate where dedicated research should be directed, or draw attention to possible status changes on both a regional and national basis."
A message from the Editor:
Thank you for reading this article. We're more reliant on your support than ever as the shift in consumer habits brought about by coronavirus impacts our advertisers.