The planned reductions unveiled in the Government's latest spending review have been blasted by opposition parties, which accused the SNP of "devastating our cultural and historical heritage" and prioritising plans for Scottish independence "at almost any cost".
Unveiled by finance minister Kate Forbes, the Resource Spending Review outlines how more than £180 billion will be invested to deliver priorities for Scotland.
Described as "ambitious but realistic", it sets out how public finances will be channelled over the next four years.
While extra cash is being directed at health services and social security, many sectors will effectively receive the same as the current allocation.
However, funding for Historic Environment Scotland (HES), the body that cares for the country's ancient buildings and monuments, is being slashed by £13 million over the period.
The annual allocation will drop from £61m this financial year to £48m in 2026/27.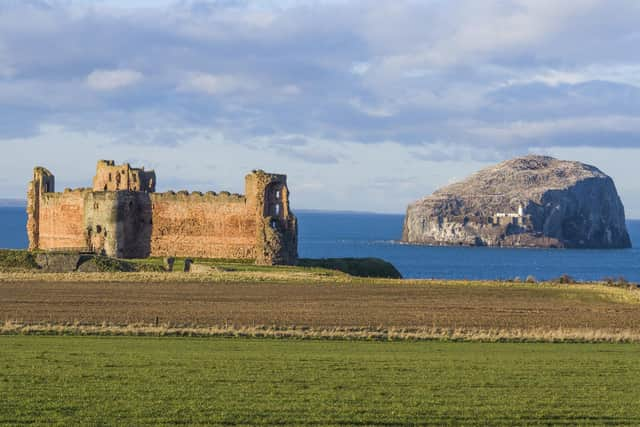 The cuts come as more than 50 HES properties across Scotland remain closed off to the public while emergency surveys are carried out to assess the state and safety of the structures and the effects of climate change on their deterioration.
These include popular visitor destinations such as Lochleven, Doune, Aberdour, Tantallon and St Andrews castles, Linlithgow Palace and Melrose Abbey.
When the closures were announced, HES warned that caring for centuries-old properties was "a constant battle against time and the elements" and some buildings may have to be lost as weathering takes its toll.
Dr David Mitchell, director of conservation at HES, said: "While our changing climate is not the sole reason for deterioration, it has certainly accelerated it and brought the issue to a head.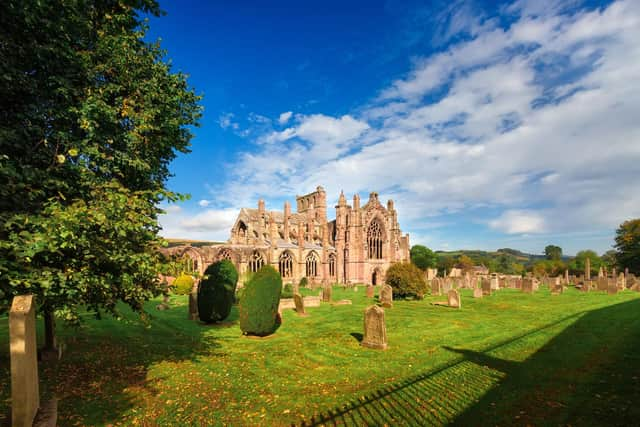 "Historic properties are inherently fragile by their nature, often ruinous and standing at exposed locations. We face a constant battle against time and the elements."
Mr Mitchell added: "A range of solutions is needed, including repairs, investment and new and innovative interventions. In some cases reduced physical access and accepting the natural process of decay will need to be considered."
Pre-Covid figures suggest the historic environment was worth an estimated £2.3 billion to Scotland's economy.
Scottish Conservative shadow culture minister Sharon Dowey said: "These savage cuts from the SNP are a hammer blow to Scotland's heritage.
"Many of our most well-known and well-loved historic sites were only just getting back on their feet after the pandemic and many still remain closed.
"With ministers hitting Historic Environment Scotland with yet more cuts, there is a real chance that many sites and buildings will now never recover and simply disintegrate.
"That should be a source of shame for SNP ministers, who should explain why they've felt they need to reduce spending on Scotland's heritage in such a dramatic fashion."
Scottish Labour's Sarah Boyack said the cuts were "shocking", given the importance of historic buildings to Scottish culture, tourism and landscapes. She urged ministers to "think again", adding: "There is an urgent need to invest in our much-loved historic buildings so that they are fit for the future. While the SNP claim to be stronger for Scotland, they are devastating our cultural and historical heritage."
Scottish Liberal Democrat finance spokesperson John Ferry attacked the SNP for "mismanagement of the Scottish economy" and said all efforts should go into helping Scotland recover from Covid, including supporting the country's "vital" tourism industry.
"This is why protecting our nation's proud history from deterioration and allowing future generations to experience it first-hand is so important, he said. "Such a large cut to Historic Environment Scotland's funding could well jeopardise that."
He said ministers had "frittered away millions on botched projects like the ferries and the census, or taken away from elsewhere in the budget to pursue an unwanted second independence referendum".
Mr Ferry added: "Sadly, it seems that for the SNP, supporting their independence vanity project will be prioritised at almost any cost."
But acclaimed academic and author Sir Tom Devine, an emeritus professor at the University of Edinburgh and specialist in the history of Scotland, has backed the new spending plans.
He praised the tough decisions being taken to address the country's current circumstances and suggested HES could move forward using "imagination".
"It is inevitably a cause for concern when funding to support our cultural and historic environment is reduced," he said.
"But regrettably we live in very challenging economic times, which are potentially as grave as the impact of the financial crisis of 2008.
"The Scottish Government has now shown a willingness to recognise this and to take a strong grip on the situation. Self-evidently not all public services can be protected.
"Cries of pain will become commonplace. But government, rightly in my view, intends to prioritise spending on health and assistance to the most vulnerable in our society, among other claims on the national budget.
"The planned cuts in real terms to Historic Environment Scotland are certainly unwelcome. But it is now up to HES management to respond imaginatively and effectively to changed circumstances.
"That is their responsibility – that is why they are paid.
"I look forward to finding out how they intend to proceed in order to secure as much as possible of our historic cultural heritage for future generations, even if that involves some hard, selective and perhaps unpopular decisions."
HES said more than 80 per cent of properties in its care were currently accessible, but restrictions had been put in place as a precaution while high-level masonry condition surveys were being executed at a number of places.
A spokesperson for HES said: "Decisions relating to these sites will be determined by the results of the ongoing survey work. However, our predisposition will be to provide access where we are able to, depending on the results of the surveys, and there is budget in place to support prioritised inspections this year.
"We're also continuing to open up seasonal sites on a rolling basis.
"In relation to future spend, it is too early to determine what this may look like within the scope and next steps of this project as a lot of this is dependent on the results of the surveys."
Consumer research by Scotland's tourism body suggests 60 per cent of Britons intend to take a trip in the UK in the next 12 months, compared to 43 per cent who are planning an overseas holiday.
"Scotland remains one of the top destinations within the UK for domestic visitors and number one for Scots," a VisitScotland spokesperson said.
"The outlook for this summer is positive, despite a difficult two years for Scotland's tourism industry and new economic challenges."
Total annual grant aid for HES is set out by the Government in December each year, but excludes HES revenue from commercial income, which forms part of the body's wider budget.